Waiting expectantly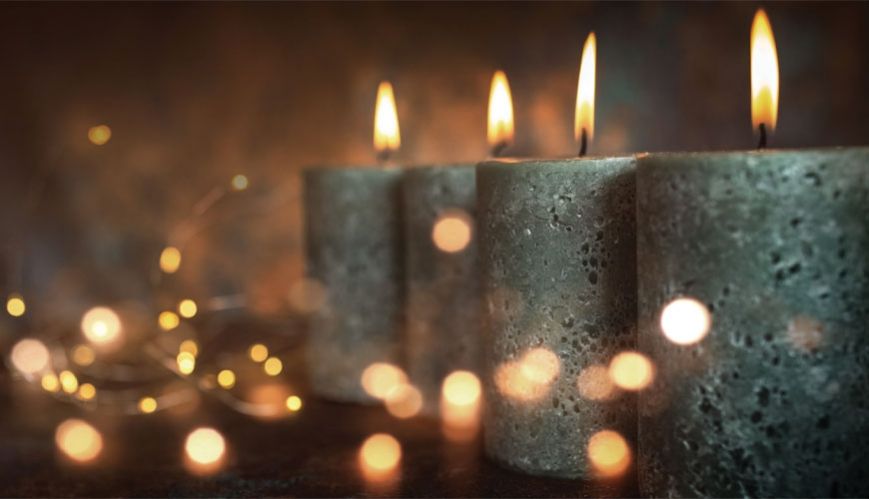 Waiting expectantly
12 December 2021
Advent is a time of expectant waiting and preparation for the celebration of the birth of Jesus and his return at the Second Coming.
Advent is the period of four Sundays and weeks before Christmas. Advent means 'coming' in Latin and is a time of preparation and expectation – for the celebration of the birth of Jesus Christ at Christmas and the second coming of Christ. In her Advent reflection, Captain AMANDA HART shares her thoughts on how we can use this time of year to prepare for, and focus on, this special season.
---
I don't know if you've ever noticed, but it seems to me that there are times when it doesn't seem to matter how much 'prepping' and planning you do for an event, something will always go wrong.
A couple of Christmases ago, my job was to bring dessert and bonbons for our family lunch. I decided to make my first ever 'pav' for dessert, so I prepped to the max – recipe, ingredients, with all the utensils and appliances required, set and ready to go. Within 10 minutes in my oven, the outside of the pavlova was burnt, and the inside was pretty much liquid. As for the bonbons, I bought the most beautiful packs with amazing gifts and top-notch jokes. Upon arriving at my brother and sister-in-law's house, I had to admit that I'd accidentally left the bonbons at home – an hour and a half away. The reality is that things don't always turn out as expected – we might have an idea, but often the end result doesn't quite look like we thought it would.
So it was with the first Christmas. God shattered human expectations with the birth of Jesus – it was expected and planned for, but at the same time, completely unexpected. He was certainly not the kind of Messiah everyone was waiting for. The Saviour of the world was born to a young couple fleeing persecution after his birth. He was born in a barn, not in a palace, and his parents were far from royalty. The people were expecting a warrior king born into nobility, but what they got was a child born into a humble family.
Throughout Jesus' life he continued to go beyond expectations, even in allowing himself to be crucified. This was the furthest thing from the expectation of a Messiah who would triumphantly wipe out his enemies.
God has an amazing way of going beyond our expectations. He wants us to prepare and to anticipate his moving in our lives, but he will do things his way.
Advent is about preparing to receive God's good gifts. That receiving might not always look the way we think it should. Just as Jesus went beyond the limited messianic expectations of the time, God can go beyond our own. The Bible book of Ephesians, chapter 3, verse 20, says God "is able to do immeasurably more than all we ask or imagine".
We can align our expectations with God's through prayer. And as we build our relationship with him, we begin to anticipate that God will do things in his own way; we begin to expect the unexpected. We can have faith that he will answer prayer, and his plans will be carried out, just maybe not in the way we would like.
I love Christmas movies; there seems to be a bit of a theme with them. The main character always goes over the top when planning and prepping for the perfect Christmas or even the perfect life. The focus is on what seems important, but then things along the way go incredibly and unbelievably wrong. And there's always a moral at the end of the movie: even though things that seemed important went wrong, the most important things remain – the love, joy, and peace of God that comes through Christmas.
Let's wait expectantly for those things this Christmas season.
"Now to him who is able to do immeasurably more than all we ask or imagine, according to his power that is at work within us, to him be glory ..." (Ephesians 3:20-21).
Captain Amanda Hart is a Salvation Army officer in Victoria