What can I do for you?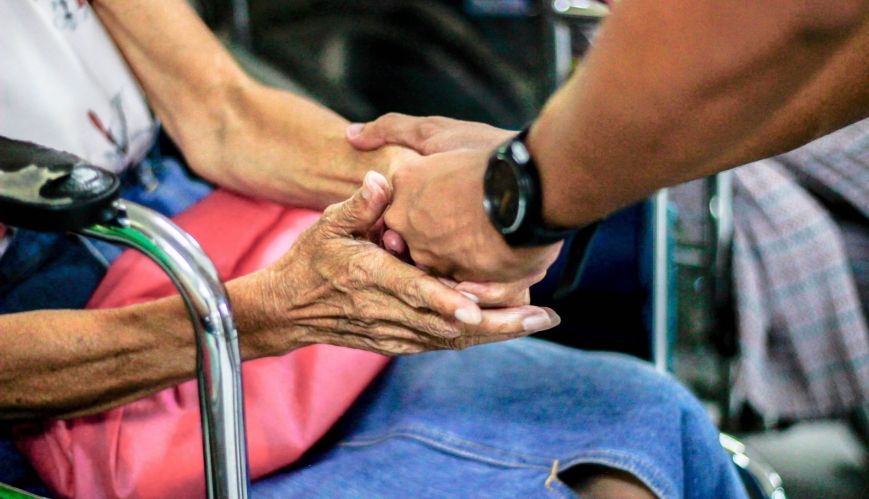 What can I do for you?
16 August 2021
We might think we know what is best for people, but we don't. If we rush to help people before asking, we are likely to get it wrong. Image by Jem Sahagun on Unsplash
By Star Conliffe
Have you ever walked past a person begging for money on the footpath and wondered how they got into that situation? Maybe, like me, you've also wondered what can be done to help them.
I see people sleeping rough everywhere in Melbourne, where I live, and sometimes it seems obvious why someone is in a crisis. They appear to have an addiction or mental health issues, which have led to their difficult life. And if, like me, you have a helper type of personality, your first instinct might be to try to fix their situation.
I've been known to interrogate people: Where are you sleeping tonight? Do you need to talk to the crisis team? Can I buy you a loaf of bread? You should go here for a hot meal. I can get fixated on trying to solve what I think is someone's problem instead of connecting with that person.
There's a story about Jesus in the Bible, in the Gospel of Mark, that teaches us that the first thing we should do is listen. As Jesus was walking towards Jerusalem one day, a blind beggar named Bartimaeus heard that he was passing by and started calling out to him. The people in the crowd near Bartimaeus told him to be quiet, but he yelled even louder. Jesus soon asked the crowd to bring Bartimaeus to him.
However, when they were face-to-face, Jesus didn't rush to diagnose or fix Bartimaeus' problem. Jesus simply asked, "What do you want me to do for you?" This might seem like a strange question. Of course, if he's blind, he will want to see again, right?
This reminds me of a conversation I had with a woman who uses a wheelchair to get around because she has a disability. She was nervous about attending a new church because of her experience with some (well-meaning but pushy) Christians. They would insist on praying for her to be healed without asking her what she truly wanted. She wanted them to understand that despite being in a wheelchair, she didn't see her disability as something she needed Jesus to heal her from. What she really wanted was to be included and accepted as she was.
Jesus paid Bartimaeus the respect of asking him what he wanted and gave him the opportunity to speak because he understood something that is hard for us humans to learn: Having a disability or being different does not mean that a person is unable to live a fulfilled life. And, to be included and respected is better than being helped. Because people usually know their own needs best, and if we rush to help before asking, we are likely to get it wrong.
We might think we know what is best for people, but we don't. Sometimes, the obvious thing to us is not what someone needs to be helped with. This is why communities that experience marginalisation often use the slogan 'Nothing about us without us'. True inclusion is being asked about what you want and having opportunities to use your own voice and help yourself.
I pray that in our families, churches and communities, we would learn not to silence the voices of people like Bartimaeus. That we would be less like the crowd and more like Jesus. That everyone who feels excluded from our community would find a place to belong and to be heard.
Star Conliffe is a corps officer at Hobsons Bay Corps (Vic.)