Christian songwriter's tour to celebrate Army's work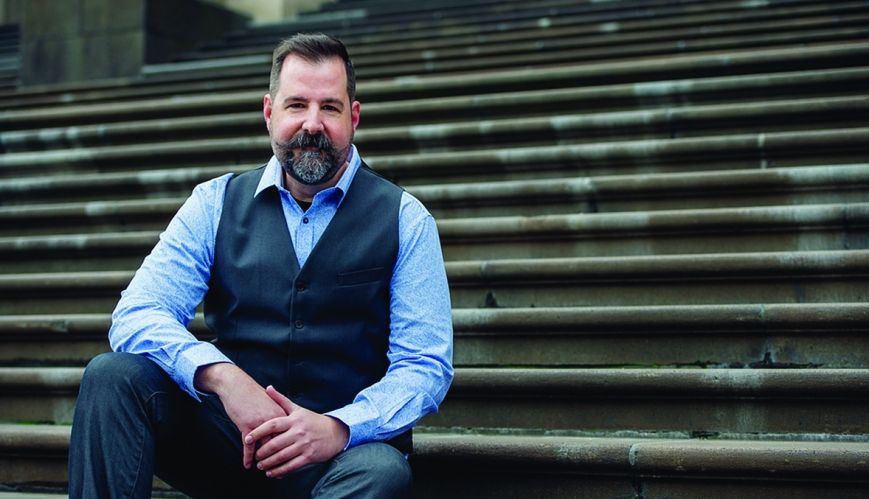 Christian songwriter's tour to celebrate Army's work
19 May 2016
David Willersdorf, one of Australia's best-known Christian songwriters, will celebrate The Salvation Army's community work during a two-month East Coast tour, which begins next month.
The Waiting for Love Tour, which includes more than 30 concerts, starts in Bundaberg, Queensland, on 17 June and finishes in Warrnambool, Victoria, in August.
While David is known for his worship music, which has been recorded worldwide by artists such as Grammy Award winner TD Jakes and Australia's Hillsong church, this tour will feature David's recently recorded album Fire This Love, a mix of original country, folk and blues songs. Recorded in Nashville, Tennessee, with Australian producer Rick Price (Not a Day Goes By, Walk Away Renee, Heaven Knows, River of Love), it is David's first mainstream album.
"It's great that God isn't just limited to the gospel genre of music," David says, "but also songs that champion the good things of love and life that he is behind. The heart behind the tour is about celebrating what The Salvation Army does within their local communities. As a youth worker, I remember working with street kids in Kings Cross and seeing The Salvation Army workers there every night. They were right there in the thick of things with us. The 'street cred' that they had was, and continues to be pretty inspiring.
"As a guest artist several years ago at The Salvation Army's Unlimited, I saw the passion that was displayed for God and for standing up for the defenceless. It was simply incredible and inspired me no end. So I'm really looking forward to being out there sharing my songs and celebrating the authenticity of The Salvation Army in their local communities. It will be a lot of fun and I know that many bridges will be built with a lasting impact."
The family-friendly concerts will include a segment for local Salvation Army officers to share about their programs and each venue will have a special area for people to donate to the work of their local Salvation Army. The tour will also include some Sunday services and songwriting workshops. If local corps want to be included on the tour, they can contact worshiparts@aue.salvationarmy.org.