Colonel Munn book explores gender equality in the Army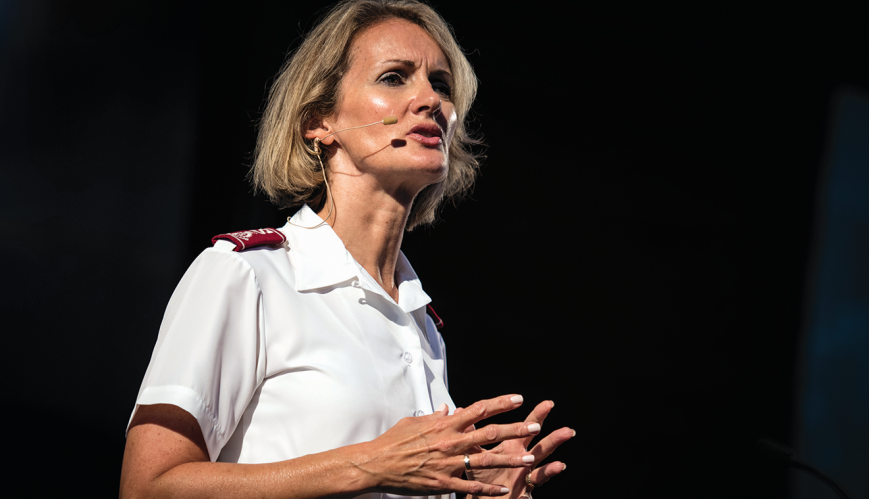 Colonel Munn book explores gender equality in the Army
22 October 2016
Colonel Janet Munn has released a new book in which she writes passionately about the need for more women in leadership roles throughout The Salvation Army world.
The former Training College Principal at Booth College in Sydney says her book, Theory and Practice of Gender Equality in The Salvation Army, addresses the history of equality among Army officers and how that policy has, and has not, been practised.
"I felt compelled to write this because of women I met while serving at IHQ," Colonel Munn said. "During my time there, I became more aware of women who were suffering."
With General André Cox's blessing, Colonel Munn conducted research on the issue, surveying international leaders about gender equality in the organisation and its theological roots in the Bible. The results of that survey are included in the book and reflect her findings that while gender equality is supported, women remain underrepresented in leadership roles. While 53 per cent of officers worldwide are female, fewer than 10 per cent hold leadership roles and only 1.7 per cent of married women are appointed to these roles.
Corps officers, Colonel Munn says, have the ability to effect change in this area. "Corps officers have a lot of freedom," she said. "Just by being you, you can have a significant influence."
Conferences which affirm and gather young women who are leaders, also have the ability to make an impact.
Colonel Munn, who is currently serving as the Training College Principal in the USA Eastern Territory, has mentored and impacted younger women officers for many years.
She was recently the guest speaker at the annual Southern Bible Conference in the USA Southern Territory, where her empowering message on women of the Bible, and her personal stories of growth and change inspired delegates.
Colonel Munn's book is available for order on Amazon and for download as a kindle eBook.
This is an edited version of an article by Laura Poff that first appeared in Southern Spirit Online.