From New York to Nepal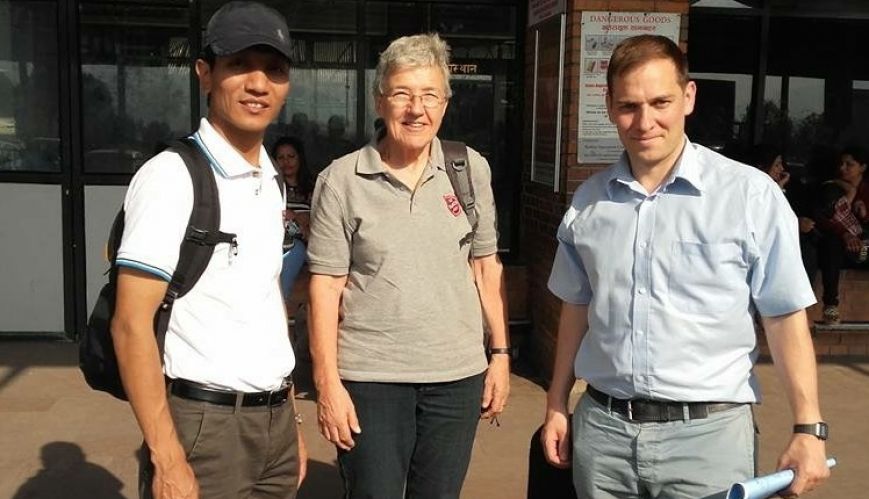 From New York to Nepal
18 August 2016
Q&A with Captain Kathy Crombie
Captain Kathy Crombie called New York home for two years when she served with The Salvation Army's International Social Justice Commission, based in that city. From May 2014, Captain Crombie, from the Australia Eastern Territory, served in her appointment as senior policy research analyst for the commission. This role included representing The Salvation Army at the United Nations in New York and Vienna, staying abreast of current priorities in terms of injustice, and focusing on policies and strategies to combat injustices in the world. Captain Crombie also focused on the development of resource and training materials and technologies, and, through the commission, identified ways to make a difference in global matters where social injustice and poverty happen.

From April this year, Captain Crombie has been serving in a new appointment as the Projects Officer – Emergencies and Disaster Relief for The Salvation Army (Mission) Nepal, India Eastern Territory. Captain Crombie speaks Nepali and also holds a Bachelor of Applied Science, Master of Public Health and a Doctorate of Education. For Captain Crombie, social justice has always been a big passion. "I have always loved Isaiah 58:6, a verse that shows God's heart for justice focuses on the oppressed and vulnerable," she said. The verses say, "Is not this the kind of fasting I have chosen: to loose the chains of injustice and untie the cords of the yoke, to set the oppressed free and break every yoke?"
What did you learn from serving in New York?
I learned so much about the global scene, especially in social justice which now links to my role here in Nepal. One thing in particular relates to the importance and richness of partnering with others. Now in this situation, we will need to partner with others and I am so thankful that I have seen the importance of this.

What do you miss the most about America?
I miss friends and the richness of the ecumenical community that I had the privilege of working with.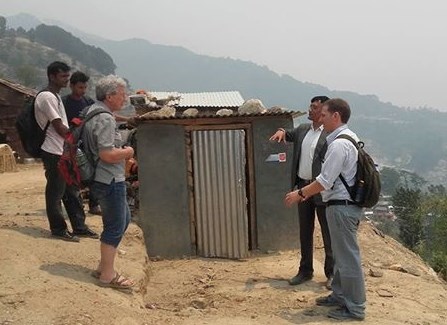 Captain Kathy Crombie visits a community where she assisted in the building of 150 toilets. 
What do you love about Nepalese people?
The fact that they are so candid, so giving, so accepting and welcoming.

Do you have any immediate personal goals you would like to achieve? 
To develop strong working relationships with our NGO partners; and to find a way that I will be able to relax when needed.

Which projects are you presently working on? Can you share your vision for these projects?
We are bringing a number of projects from earthquake relief phase to an end and simultaneously developing proposals for a number of communities that will address their livelihood, health and education needs. Our vision is that communities will be empowered to be resilient and self-supporting following the devastation they have faced in losing literally everything – not just their houses and some family members, but their livelihood.

What personal revelation from the Lord would you like to impart to others?
The mountains are high here and the valleys are low, yet he is the God of the mountains and the valleys, and his presence will never leave me. I am sheltered in his arms.

Do you have spiritual, social or physical challenges you feel led to share?
The social challenges are just making networks and friendships and that will take time. My Nepali is a bit rusty, but getting better with practice. The physical challenges include electricity cuts for 14 hours a day.

This interview first appeared in the June/July 2016 issue of The Link, from the Territorial Overseas Service Office.