Joyful Intercessors: Cadet Sally Stanimirovic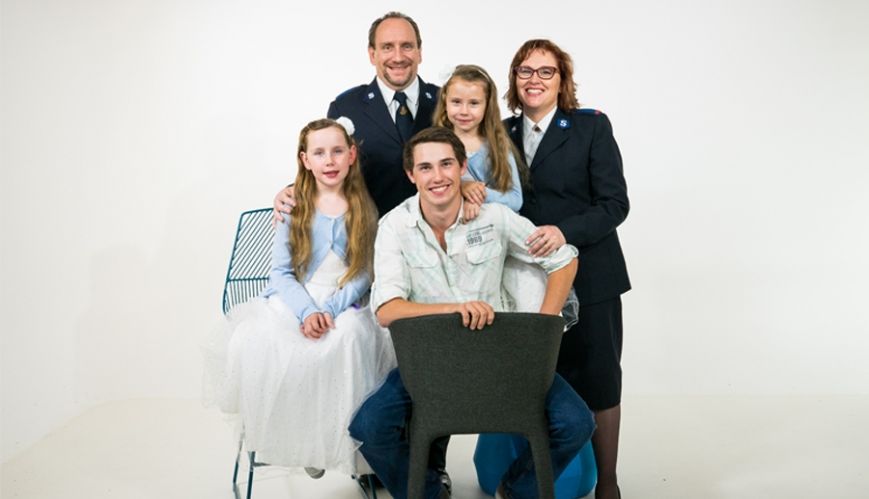 Joyful Intercessors: Cadet Sally Stanimirovic
11 November 2016
My life before Christ was of abuse and neglect. I am the eldest of six children, but home was highly dysfunctional and my parents separated when I was 14. When I was 17 I left home and school, naively entering a relationship where my partner was immersed in drugs and violence. At 18, I was pregnant, scared and felt trapped, but with help from Salvation Army officers I was able to escape this situation.
Facing life as a single teenage mother, the Army responded again when informed that I had attempted suicide. Salvationists showed me a love I had not known before – the free and unconditional love of God.
Although I had felt called to serve God many times, I ignored him. In 2005, my family and I stopped attending church regularly, becoming angry towards God for many hardships. In 2010, our threeyear-old, Gracie, became seriously ill with pneumonia, requiring CPR and life support. Desperate and panic-stricken, I lashed out at God. Where are you? How much more must I suffer?
I found myself telling God that he could not have Gracie. Full of shame, I prayed, "If you must take someone let it be me. Gracie was an innocent life, I am a sinner." Then, a veil was removed from my eyes, I knew that the Lord was calling me to hand over my life to serve him and others.
Entering the training college, negative thoughts of my past and worth invaded my mind and I was unable to see how God was going to use someone like me. As a consequence, I pushed myself to do better, unfortunately all in my own strength, resulting in a breakdown. But God is faithful. I resolved to focus only on him from that point and earnestly pursued him with all of my heart, mind and strength.
In April, my husband Lloyd became gravely ill. For many weeks we did not know what was wrong. Finally it was discovered that Lloyd had a rare form of meningitis, which almost claimed his life. Our family was in distress and all we could do was look to God for strength. My past had shown me God's faithfulness, and it was this that strengthened me to trust Lloyd to God completely, whatever his will was.
This was my hardest prayer yet, knowing that it could mean losing my husband. Instantly, an enormous peace came over me and I knew that Lloyd would be all right. I have come to learn that we must put our whole trust in God. His promises are unfailing. Because of God's great and love and faithfulness I am compelled to give the same, and I know the best is yet to come.
Read more testimonies from the Joyful Intercessors: 
Commissioning live stream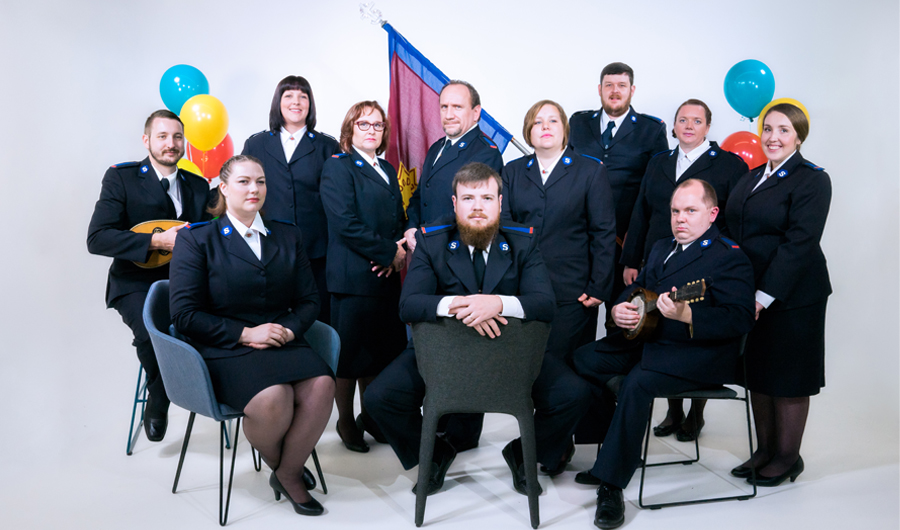 The Joyful Intercessors. Photo: Lena Pobjie
The Joyful Intercessors session of cadets will be ordained and commissioned on Sunday 4 December, 2016 in Brisbane.
You can watch the Commissioning LIVE on mySalvos as it happens! Tune in to mysalvos.org.au/commissioning on Sunday 4 December to take part in the ordination and commissioning of cadets and Celebration of Mission.
When: Sunday 4 December 2016
10am (AEST) – Ordination and Commissioning 
2.30pm (AEST) – Celebration of Mission
For more details, head to mysalvos.org/commissioning.