Matupi Home League group holds inaugural rally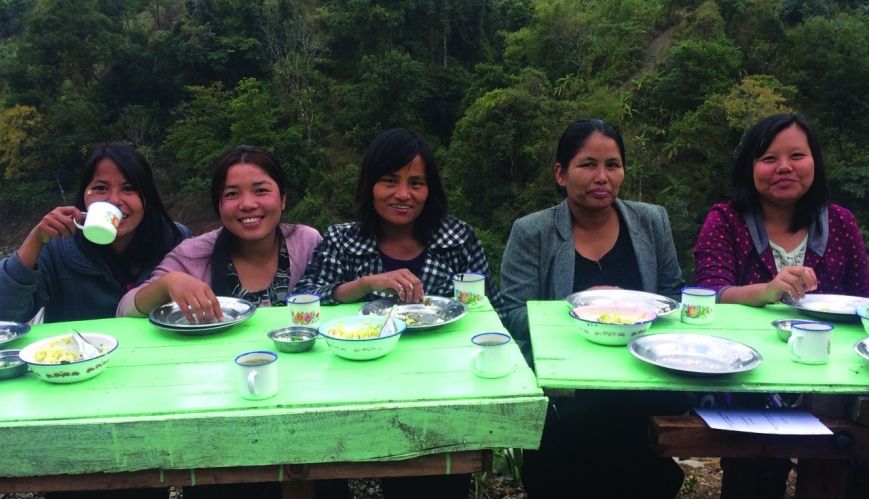 Matupi Home League group holds inaugural rally
2 June 2016
Against the odds, Home League hosts its first meeting high in the mountains of Myanmar.
"The first time ever" could have been the theme for the Home League rally in the Matupi District, Myanmar Region, earlier this year. Captain Lalnun Mawii, Divisional Director for Women's Ministries, organised the rally, which followed the 2016 Women's Ministries theme Joyfully His (John 15:1-15) which is used all over The Salvation Army world.

It was a first-time experience for 35 women, a handful of babies and some supporting husbands. They were blessed by spending three days together. It was also the first time that Matupi women from the five Salvation Army corps high up in the Chin Mountains could come together like this, and that the women's ministries could self-support an event of this size.

It took most of those who attended at least a day's travelling to reach the remote village deep in the forest. It took me three days and two nights, from Yangon. It was the first time that I, as a foreigner, have been given permission from the authorities to stay in a remote village. In fact, it was the first time that a foreigner has been allowed to overnight at that village.

The program for the meetings included drama, group songs, Bible competitions, games, good food and, importantly, somewhere for everyone to sleep. Spread out among the houses of Salvationists, home hospitality provided a good time to rest in fellowship away from daily responsibilities and challenges.

The testimonies were many, sharing about changed lives, new possibilities and healing. One corps officer shared after the close of the meeting that: "My Home League members have experienced the opportunity to kneel at the mercy seat for the first time ever, surrounded by sisters from neighbouring corps. They very much appreciated the encouragement from new friends. I am sure we will have a refreshed spirit and new inspiration once we are back home."
For more photos of the Home League meeting, click HERE.

Major Christina Jeppsson is Myanmar Regional Director of Women's Ministries, Singapore, Malaysia and Myanmar Territory.