Springwood Corps to celebrate 25 years of Lighthouse Big Band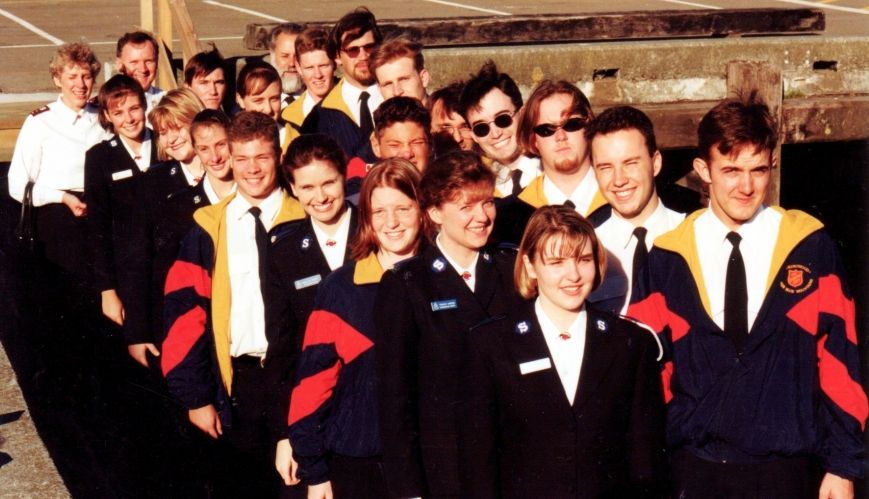 Springwood Corps to celebrate 25 years of Lighthouse Big Band
18 May 2016
Lighthouse Big Band has been turning out jazz and big band tunes for a quarter of a century, with two clear purposes – to attract outsiders to the gospel and hold young people to the church.
"The band was started as a young people's band," remembers Keith Greenaway, who founded the band in 1990 when Springwood Corps, near the Blue Mountains in NSW, visited Denpasar Corps in Bali, Indonesia. "It was a time when The Salvation Army was looking at new styles of music and that's what we started to do. We incorporated other instruments that people could play – keyboards and guitars and it just evolved."
The band is holding a 25th anniversary celebration on the weekend of 10-12 June at Springwood Corps, inviting past members and big-band music lovers to join in a festival of swing, rock and jazz music. "Music itself doesn't communicate the gospel," says Keith. "Words introduced with music can. But if you play music that people are familiar with, you are likely to get people's attention. We words anne halliday take contemporary music and introduce it in a way that creates a spiritual bridge."
Welcoming Spirit
Over the past 25 years, Lighthouse Big Band has done just that, having performed its brand of swing, rock and jazz music extensively through eastern Australia, completed a return visit to Indonesia and toured New Zealand twice. Keith says one of his highlights has been the privilege of playing twice in the Great Hall at Parliament House as part of the National Prayer Breakfast.
Evolution has been a key part of the band's longevity and energy. When Major David Terracini, a former music teacher, was appointed to Springwood Corps in 1993, he introduced the band to woodwind instruments. "In David's time, it evolved from a brass-based music ensemble to a standard jazz ensemble," says Keith. "No one knew how to play woodwinds. In fact, we went and bought three saxophones and started playing them with the mouthpieces upside down! They were all good musicians but there was a bit of learning on the job!" he laughs. "We use different instruments to get a different feel. If people come into our church who play a different instrument and it fits, we welcome them in. At the moment we have two French horn players, which are neither jazz nor brass band instruments, but it works."
The contemporary music focus of the band has only strengthened Springwood Corps' musical sections. Most of the 14 band members are also part of the Springwood Corps brass band. "We don't have the divide between the brass band and the contemporary group," explains Keith. "They are just two different expressions. One of my primary aims in the early days was to hold my boys [at church] and their mates and we've achieved that. They used to talk negatively about kids being 'band saved'. I don't care, if that's what holds them until they really find Jesus for themselves. It doesn't matter if that's a bible study or youth group – it's something that gets them over the hump between childhood and adulthood. Lots of kids have been held in the church because of their commitment to Lighthouse and eight of our members have become officers."
Next generation
Keith estimates up to 90 people have played with the band, with current members ranging in age from 14 to 68. Keith has intentionally developed the next generation of band members. His son Ryan takes the practices and leads on a Sunday. Keith still does plenty of work behind the scenes but works alongside other younger members selecting and arranging music, joking that his main role now is as the "Lighthouse keeper".
The band's 25th anniversary weekend is looking for former members as well as keen musicians to join with the group for the weekend. All are welcome to rehearse with the band, participate in a workshop and play for Sunday worship. Majors David and Michelle Terracini, now corps officers at Carindale in Brisbane, will be special guests during the anniversary weekend. Contact Keith for more details: bigband@iprimus.com.au