You are here:
Home › News › 2016 › 04 › 29 › Students Refined For Life And Ministry Through Furnace Program
Students refined for life and ministry through Furnace program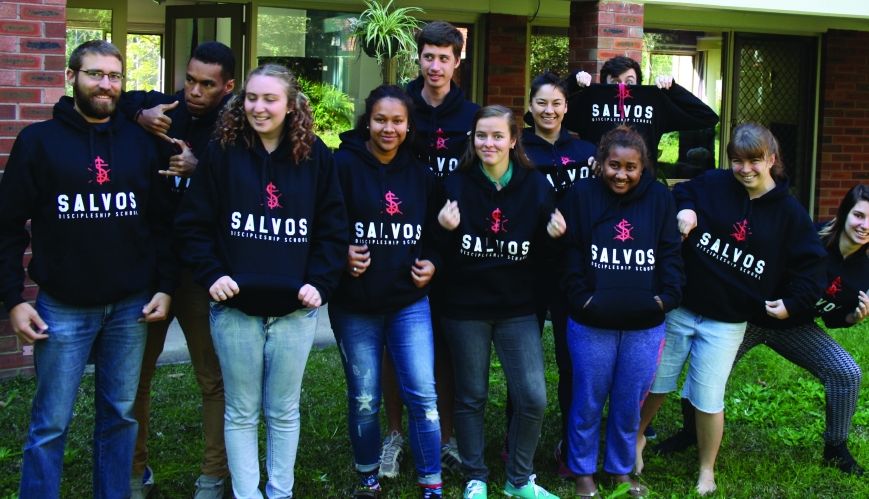 Students refined for life and ministry through Furnace program
29 April 2016
Long Jetty Corps on the NSW Central Coast has welcomed nine new students to the Salvos Discipleship School's Furnace program. Major Melissa Humphreys, the school director and corps officer at Long Jetty, explained why the program is called Furnace. "It's called Furnace as it's a refining season, a time for God to take the students through the fire, to be totally committed and ready to go out and change the world."
Major Humphreys continued: "The program (which started on 9 February) will see people living in a Christian community, being part of a raw and relational church, learning about God and themselves, and doing ministry along with other God-seeking young adults. For the second year running, we are also opening the program to day students and the program is open to people of all ages, not just young adults up to 30."
The students will complete a Certificate IV in Christian Ministry and Theology and participate in a wide range of church and ministry experiences. "Furnace, though, is much more than just the Certificate IV," said Major Humphreys. "The students will get a holistic view of ministry through a visit to Streetlevel Mission, participating in the STUMP (Short Term Urban Mission Program) and youth councils, and being part of the vibrant church here at Long Jetty.
There will be a lot of discipling and connecting with a wide range of people. Their 10-week practicum experience is also a great holistic experience as it stretches the students spiritually and physically. For this, they choose between going to summer camps in the United States, or great missional corps and centres in Australia."
While nine students are part of Furnace this year, four young women from Papua New Guinea have also been sponsored by the Women's Ministries Project 2016, and will attend the school over the next two years. "Through the Furnace program, we want to see people who are sold out for Jesus stepping into the next step in their lives," Major Humphreys said. "We want our students to look to God, see what he has for their lives, and launch into that.
"This program goes beyond the focus on youth work offered previously. We wanted Furnace to be based in ministry, to go deeper into the Bible and to encourage our students to spend time alone with God".
An internship program for second-year students is also available, providing students with opportunities to grow in leadership skills. Weekend programs are also available at the school. For more information, go to www.boothcollege.edu.au