A "big hello" welcomes Syrian refugees to Australia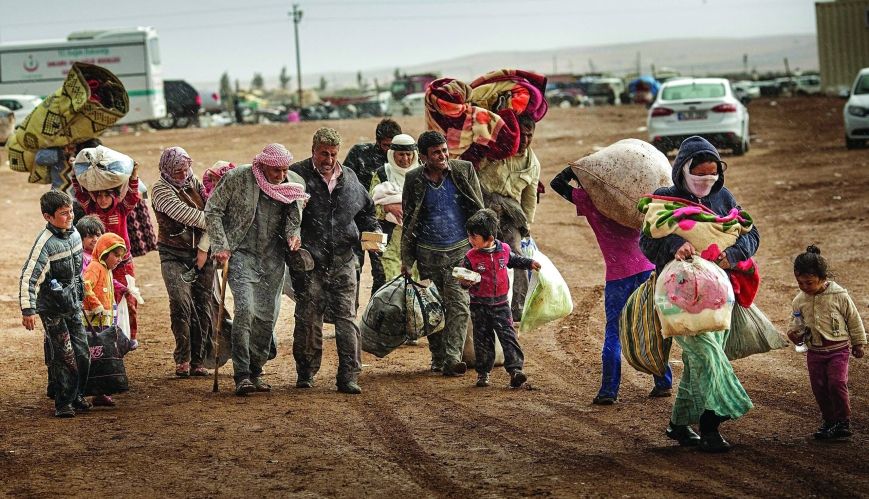 A "big hello" welcomes Syrian refugees to Australia
24 May 2016
Two groups of volunteers have been undertaking training, to prepare them for the role they'll play in "The Big Hello", an initiative run by The Salvation Army's Syrian refugee program. The initiative, part of the Australia Eastern Territory's Multicultural Ministries, is a response to the Federal Government's announcement in September last year to resettle 12,000 Syrian refugees in Australia.
The Salvation Army is jumping on board to assist with the resettlement of the refugees, by making sure they receive a warm welcome to the country within the first couple days of their arrival. Volunteers will host welcome barbeques and help the refugees to connect with social services. Local community members and services will be invited to attend the barbeques to assist with this process. The Syrian refugees will also receive care packs filled with toiletries, sponsored by Salvos Stores, toys for children, local services information in English and Arabic, socks and snacks.
Syrian refugees who are already living in Australia were invited to the first welcome barbeque on 22 May at Liverpool Corps, followed by a second barbeque on 4 June at Bankstown Corps. These are just the start; "The Big Hello" is an ongoing initiative and more welcome barbeques will held over the coming months.
The Salvation Army's Syrian refugee program is looking to recruit and train up 300 volunteers, in particularly people who can speak Arabic. Volunteers are needed in three key areas:
Packing Volunteers – Preparing care packs for adults and children, and preparing care packs to be transported to local Salvation Army corps.
Greeting Volunteers – Being part of a roster to meet and greet new arrivals, and to pick up and deliver care packs and invitations to barbeques.
Barbeque Volunteers – Helping local Salvation Army corps to organise their "Welcome Barbeque".
Long-term, the program will offer employment opportunities, partnering with The Salvation Army's Employment Plus service and a family integration program, where each Syrian family will be connected with two or three Australian families to help resettle them in Australia.
For more information or to volunteer for "The Big Hello", go to thebighello.salvos.net.