Salvos stride out for freedom at City2Surf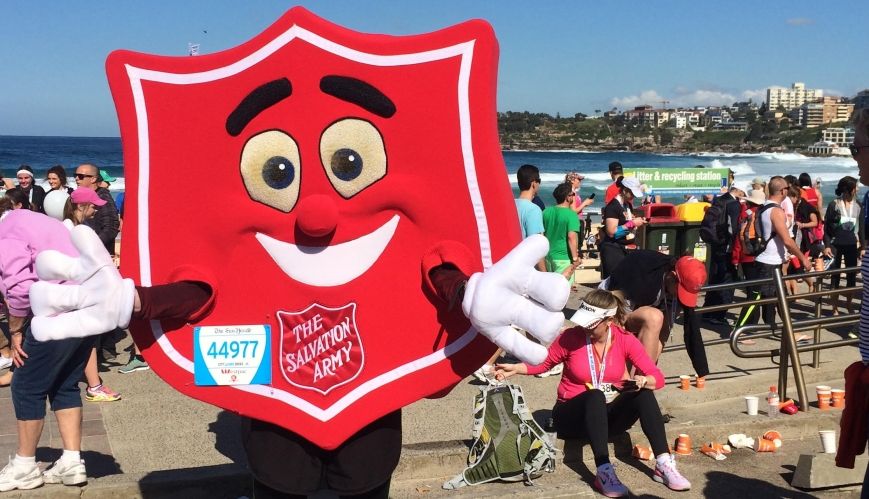 Salvos stride out for freedom at City2Surf
28 June 2016
For the third successive year, the Salvos Striders team will run, walk or a mix of both, to raise money for The Salvation Army at the Sun Herald's annual City2Surf marathon in Sydney on 14 August. The funds raised will go towards the Army's Freedom Partnership to End Modern Slavery.
The Global Slavery Index (2016) estimates that there are 4300 people living in modern slavery and the funds raised through the City2Surf will go a long way towards The Salvation Army's fight to help people escape slave-like situations.
Salvos Striders are aiming for a team of 50 people who can raise $400 each to reach their overall fundraising goal of $20,000. Each team member will have their own "everyday hero" page where family and friends can donate.
A team of Salvos and volunteers will begin their 14km trek with a breakfast at the Army's former territorial headquarters on Elizabeth Street. Each team member will receive a Salvos Strider T-shirt to wear during the marathon, and the Army's mascot, "Red", will also be participating as part of the Salvos Striders team.
The Army's Development Manager (Special Projects), Peter Cleave, is heading up the Salvos Striders team and said there's a multitude of reasons why people should participate. "Raising funds for The Salvation Army is really important. It's a great health and fitness thing to do. It's an iconic race and if they haven't done it, they should put it on their bucket list and they'll be a group of people linked to The Salvation Army – it will be a great social event."
Individuals can register to be part of Salvos Striders City2Surf team at salvos.org.au/adventure
For those who are unable to participate in the City2Surf, donations can be made to The Freedom Partnership by visiting the above website. For further information about The Freedom Partnership and modern slavery, go to endslavery.salvos.org.au
The Army's Stanmore House is available for accommodation bookings for City2Surf participants who need a place to stay. Go to boothcollege.edu.au