History symposium answers the Founder's call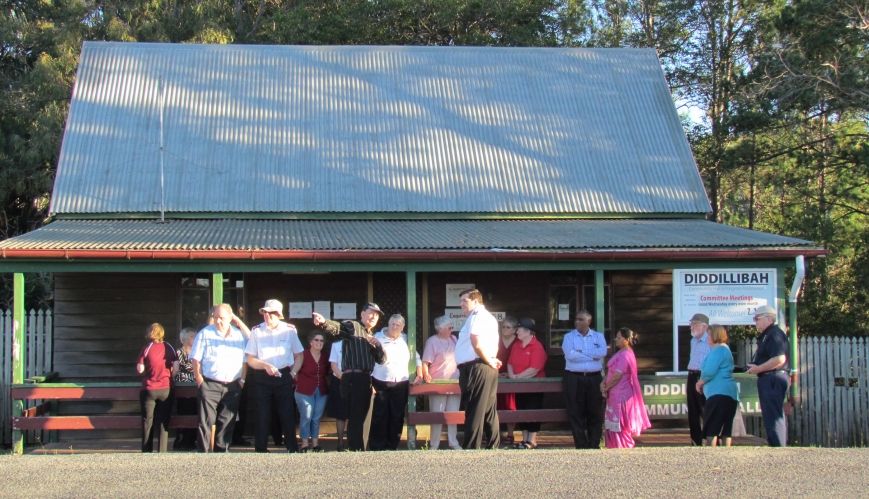 History symposium answers the Founder's call
28 July 2016
By Garth Hentzschel
Presenters from all over Australia and New Zealand took part in The Salvation Army History Symposium at Maroochydore on Queensland's Sunshine Coast from 22-24 July.
The theme of the weekend, organised by The Salvation Army Historical Society, was "History – Our Wake Up Call?", which was taken from a quote by the Army's founder, General William Booth: "We must wake ourselves up or somebody else will take out place and bear our cross and thereby rob us of our crown."
Commissioner James Condon, recently retired as Territorial Commander of the Australia Eastern Territory, opened the weekend with prayer. The keynote address was given by Major Kingsley Sampson (New Zealand), who spoke on the lessons Salvationists can learn from the history of the Army.
The bulk of the papers were presented on the Saturday, which covered various historical topics. Major Cecil Woodward spoke on the social work of The Salvation Army prior to In Darkest England and The Way Out; Associate Professor Daniel Reynaud outlined how The Salvation Army could use the story of Commissioner William McKenzie ("Fighting Mac") to engage with the ANZAC narrative; Dr David Malcolm Bennett outlined the story of the Army's involvement with child prostitution; Matthew Seaman presented the historical understanding of Salvationists towards the environment and nature; Dr Jayne Krisjanous outlined the commencement of her research on displaced persons after World War Two; Dr Ray Kerkhove spoke about his research of the history of spirituality on the Sunshine Coast; Major Kingsley Sampson gave an overview of the commencement of The Salvation Army in New Zealand; Veronica Dawson spoke about her research on the Mizpah commune; and Robert Marshall spoke of the need to look after records in Army centres.
  
Other events included the launch of the book Darkness and Deliverance: 125 Years of the In Darkest England which was dedicated by Commissioner Condon. On the Saturday evening of the symposium, a paper was presented on the secular tunes used by The Salvation Army. The audience sang both the secular and Salvation Army lyrics of some of these tunes, and a rendition of Champagne Charlie was given to show the differences in the words.

The Sunday morning meeting was led by the Brisbane Chapter of the Historical Society, followed by the final session of the symposium which was led by Garth Hentzschel. He used historical information from The Salvation Army on the Sunshine Coast to show how this information can assist the Army into the future.

All papers were linked to the heritage society's Facebook page and will be published in the next issue of the Australasian Journal of Salvation Army History. After the symposium there was an additional driving tour of Salvation Army historical sites. The original Salvation Army Cotton Tree Campsite and Diddillibah hall, west of Maroochydore, were visited.