Auburn Corps hosts empowering ANYA day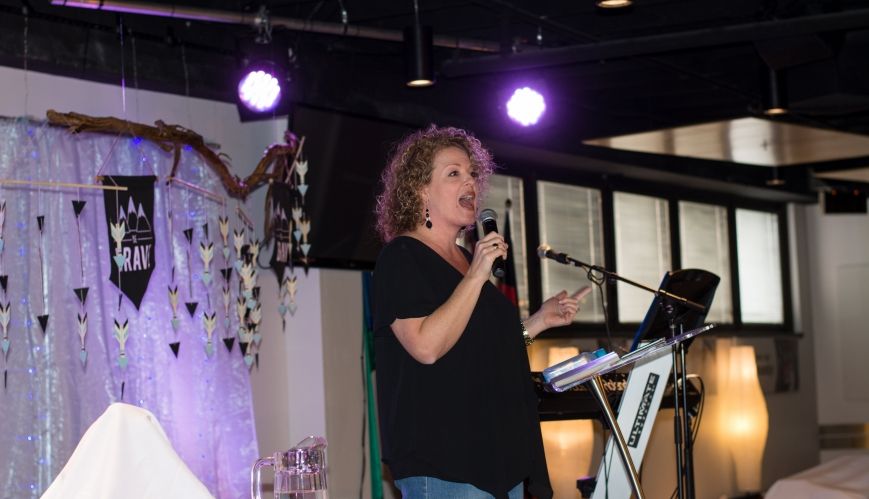 Auburn Corps hosts empowering ANYA day
26 August 2016
The Auburn Corps in Sydney's inner-west hosted its 12th annual ANYA women's day on Saturday 20 August. More than 120 women attended from several corps in the area, and from the local community.
The day included presentations, testimonies and workshops which all connected to the theme – "Be Brave".
Kym Briggs, Divisional Salvos Women Coordinator (Sydney Wide), was the guest speaker. Kym spoke on the theme from Philippians 4:6, discussing what it is that gets in the way of people being brave in their everyday lives.
"Sometime we don't think we are a courageous person, but maybe we just need to know how to access the courage that God has planted inside each of us," she said. In her second session, Kym spoke about David and Goliath, and how God never lets us down.
"God makes a way when then seems to be no way – only he can do that!" she said. "We need to believe that God, the creator of the universe, the God of angel armies, is on our side, and trust that he will go before us, and prepare the way."
Major Sue Davies, Divisional Personnel Secretary, led praise and worship.
Different women also led workshops throughout the day. Lieutenant-Colonel Miriam Gluyas, Divisional Commander, led the workshop "Be Brave – Step Out" on doing whatever it is God has asked you to do. In her workshop, Fay Foster, Territorial Salvos Women Coordinator spoke about "Be Brave – To Be Yourself", knowing who you are, and making the right choices for you. "Be Brave – Dance", led by one of Auburn's African church members, and "Be Brave – Craft Workshops" were also offered.
More than 120 women participated in the ANYA day's workshops and presentations.
Women of different ages shared powerful testimonies of times in their lives when they have bravely faced extremely challenging circumstances. Odette spoke about her time in a refugee camp before coming to Australia, and Mim shared her journey of grief when she lost her son during pregnancy.
"It was great to see so many women, not just from our corps, but from others as well," said Major Robbin Moulds, Auburn Corps Officer. "We were also able to sponsor some women from the Chifley Mission who came with Lieutenant Rachael Farthing, Mission Leader there. I love that this empowers the Auburn women to minister to those, not just in their church, but outside as well."
Younger girls were among those who attended the ANYA day, participating in all the activities.
A market on the day raised $700 for Salvation Army women in Papua New Guinea, who now host their own ANYA days each year. A further $500 was raised for a fund that goes to different causes each year. This year, a young girl from Auburn Corps will take the money to Kenya to give to a school where she will serve on mission.
Every year, Auburn Corps also hosts a "Princess Anya" day for girls in primary school. The theme is the same as the day for adults, with speakers, worship, craft and workshops. Many girls of high school age serve as leaders on this day.
Claire Hill, now Territorial Youth and Children's Team Leader – Resources, began the ANYA days 12 years ago as an opportunity for the ladies to get together and sow into each other's lives. ANYA is a Russian derivative from the Hebrew "Hannah" and means favoured or treasured by God.