Salvos serve at new St George community hub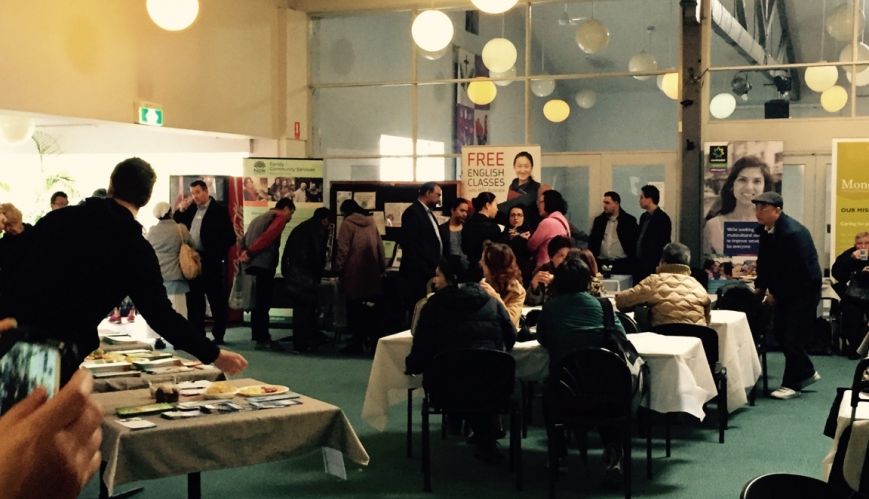 Salvos serve at new St George community hub
12 September 2016
The Salvation Army's Moneycare program is an integral part of an innovative community hub that opened in the St George area, southern Sydney, last month.

The new St George Community Connections Hub allows people in the area to access a range of free services in one central location. These services include the provision of a Salvation Army Moneycare financial counsellor, the involvement of Salvos Legal, St Vincent de Paul, Centrelink, English classes, the Department of Families and Services and NSW Police.

Clients have the opportunity to connect with key services and gain advice on the spot for their issues, to connect socially with others and to gain information about local programs and services, beyond what is being offered at the hub. Hot meals, emergency food parcels and access to showers and washing machines are also available.

The hub will operate weekly from the Kogarah Storehouse, an outreach mission of the Brighton-Kogarah Uniting church. It is designed to be a safe space and comprehensive and coordinated central centre to provide engagement and linkage to services for people at risk of or experiencing homelessness. This includes people who are couch surfing, having difficulty living within their current budget, people in the housing stress/housing affordability crisis, people looking to exit domestic violence and others facing challenging circumstances.

Angela Ryan, Salvation Army Doorways Worker in Hurstville and Campsie, was involved with the initial community discussions about the need to a centralised hub in the local government area to best meet the need of clients. "The hub fits beautifully with the Doorways model of helping clients help themselves," Angela said. "It's a great collaborative approach to work together with our clients and other agencies to fill any gap in services and best meet the needs of clients."

The local Member of Parliament, Linda Burney, and Reverend Robyn Lyons, Minister of The Kogarah Storehouse – Uniting Church, officially opened the hub.