Just Men conference delegates rise to the challenge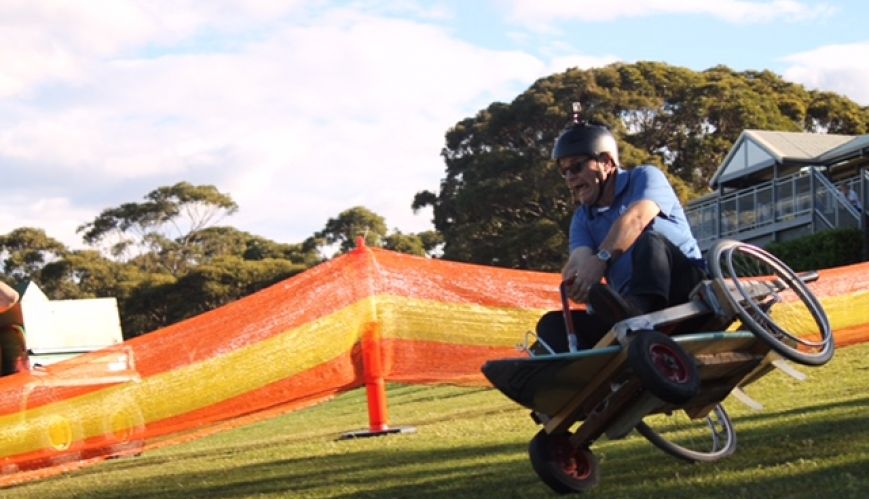 Just Men conference delegates rise to the challenge
21 September 2016
It was a weekend of spiritual and physical challenges for the 166 men who attended the Just Men conference in Sydney last weekend.

Guest speaker Allan Meyer, author of Valiant Man, called those attending to be "men of purity" in all parts of their lives.
 
Just Men Coordinator, Captain Darren Kingston, said almost a third of participants made an active response to the teaching. "It was a great weekend with 48 people coming out for an altar call to have their lives transformed, habits broken and set on a new path," he said.

The weekend also included the much-anticipated second annual Billy Cart Derby, which grew from last year's starting line-up of four carts. This year, seven carts entered the competition, with Dooralong Transformation Centre taking home the prize for the fastest cart. Long Jetty Corps scored the most crashes and Maroubra won the Spirit of the Hill award.

An expo showcasing ways they could be involved in their local communities saw 30 men committing to ministry in areas such as men's groups, fathering, discipleship and chaplaincy.

The Just Men Conference in Queensland will be held at Mapleton, Sunshine Coast, on 28-30 October. Recordings from the Sydney Conference will be available soon. More information HERE.