You are here:
Home › News › 2016 › 10 › 17 › Ivanhoe Estate Celebrates 15 Years Of Hope And Transformation
Ivanhoe estate celebrates 15 years of hope and transformation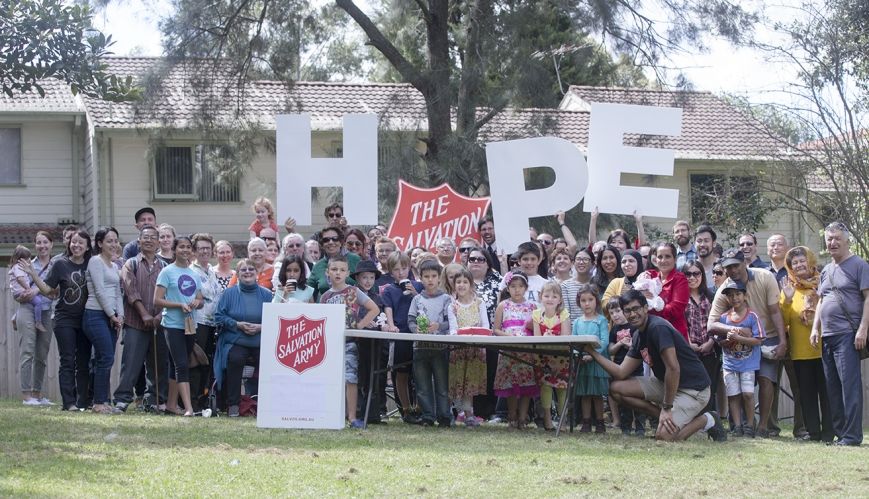 Ivanhoe estate celebrates 15 years of hope and transformation
17 October 2016
"For 15 years, The Salvation Army has had the incredible joy and privilege of journeying with and being a part community transformation in this special neighbourhood," said Nathan Moulds, Mission Leader, with Karen Moulds, at Macquarie Park Mission, Sydney. "There's been much hard work and many challenges, but what there has always been is hope."
Nathan was speaking at the recent 15th anniversary of the Army's work at 47 Ivanhoe Place – a home in the long and winding street that is part of the unique, multicultural Ivanhoe estate in Macquarie Park that 500 residents from diverse cultures and backgrounds call home.

Neighbours past and present, volunteers, members of the nearby Ryde Salvation Army, and representatives from council, Macquarie University and local churches, attended the anniversary celebrations.

Nathan was MC for the day, and began the official proceedings honouring Craig and Danni Stephens, now Territorial Envoys serving at Dooralong Transformation Centre, who pioneered the ministry in Ivanhoe Place and remained there for 11 years.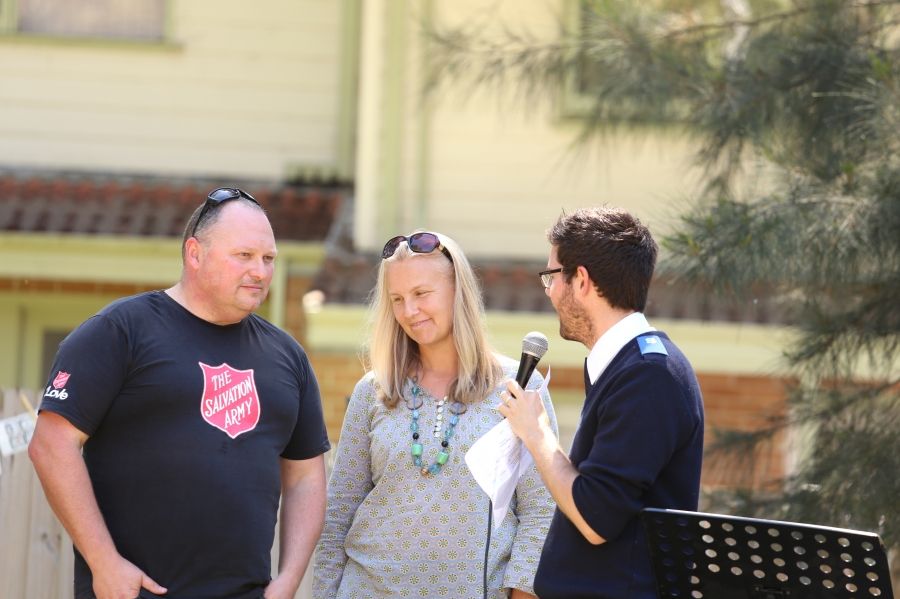 Nathan Moulds (far right) interviews Craig and Danni Stephens during the anniversary celebrations.
Three neighbours from Ivanhoe Place also shared, including Jason Poutawa, now Salvos Youth Foundation Territorial Coordinator, who grew up in the Ivanhoe estate. Jason spoke about the encouragement, leadership, and security he received from the Army. People loving, caring for and believing in him changed his life, led to a traineeship with the Army's Oasis Youth Network and introduced him to faith. Today, Jason serves young people from a range of different backgrounds all over the territory.
Captains Nesan and Cheryl Kistan, Ryde Corps Officers who pastor and manage the Mission, led a time of prayer.
"We all then enjoyed a multicultural lunch, prepared by the neighbours," said Nathan. "People stayed for hours, and it was a beautiful time of sharing and catching up."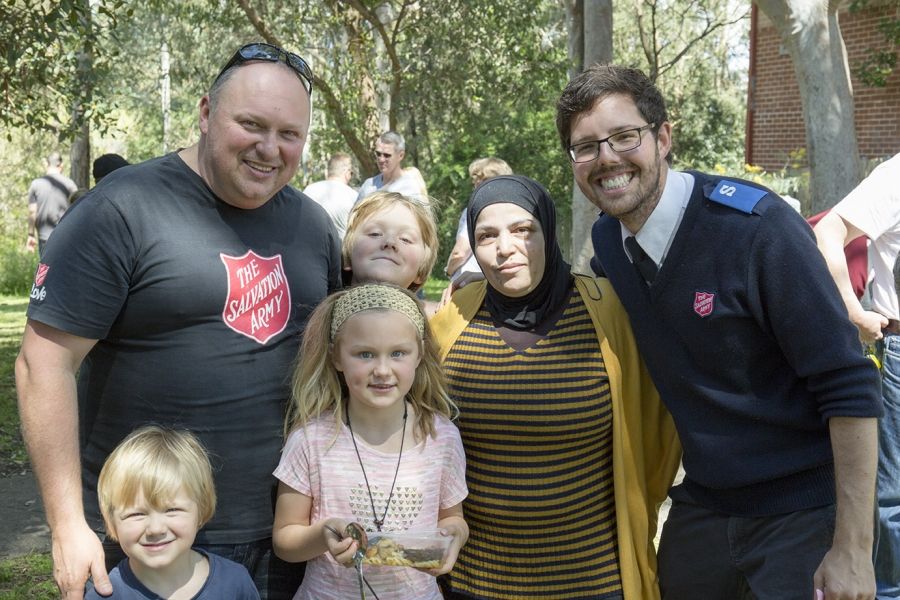 Craig Stephens (left, with his three children) and Nathan Moulds (far right), enjoy a special moment with a neighbour from the estate.
Residents of the Ivanhoe estate are now in the process of relocation. The Salvation Army will be the last tenant to leave – at the beginning of 2018. "People have experienced a unique community, so now they can take that experience and be mini "47s" – communities of hope – wherever they go," Nathan explained. "We would love to be involved with the new community of social housing and will have ongoing negotiations with the NSW Government in this regard."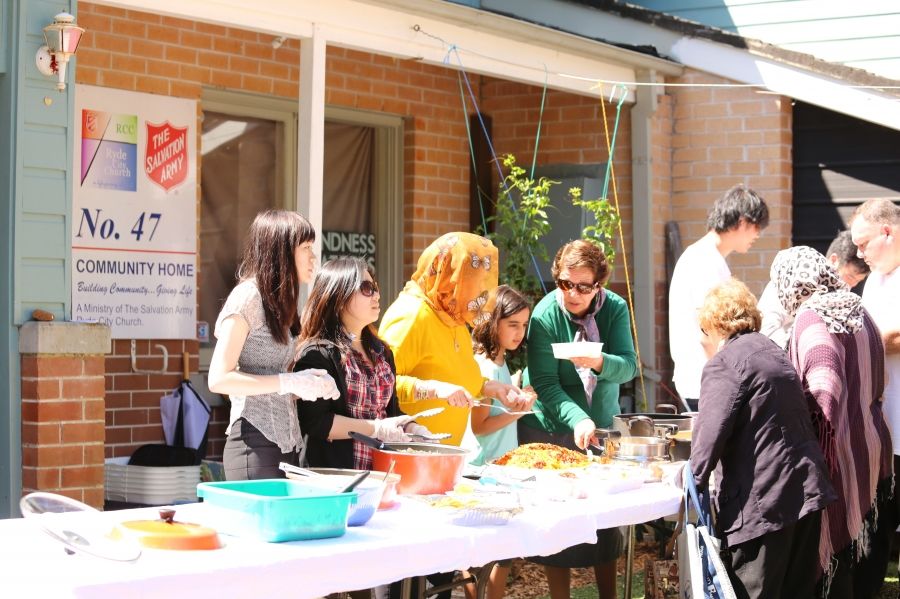 Volunteers served the multicultural lunch, which featured food from a wide range of nations including Iran, Pakistan, Mexico and India.