New church grows out of Food 4 Life Market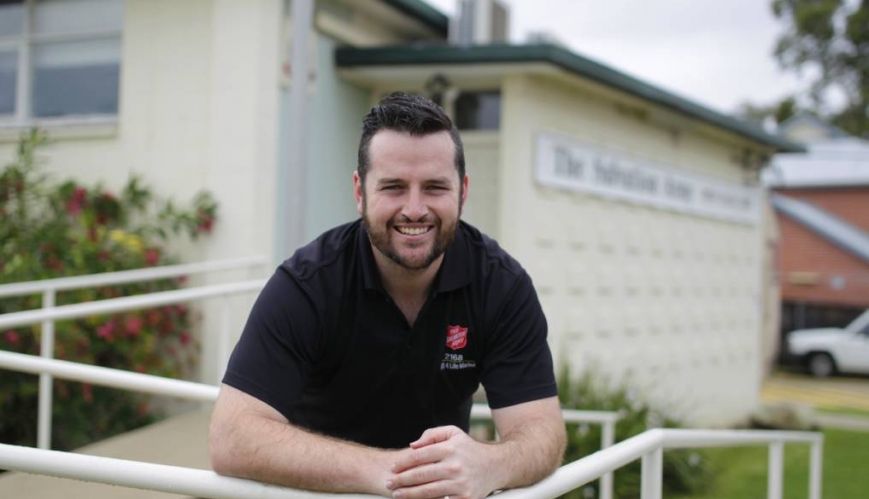 New church grows out of Food 4 Life Market
21 November 2016
The success of The Salvation Army's Food 4 Life Market in the south-western Sydney suburb of Busby prompted Joel Spicer to open a new Salvation Army church.
Oversighted by the Army's Greater Liverpool Corps, Joel and his wife Kianna have been running a Sunday service over the past year in Busby at the old Green Valley Corps, which closed down a number of years ago.
A majority of the congregation are new Christians who came to the church through their involvement with the Food 4 Life Market, which offers affordable and nutritious food for the local community. "Pretty much every volunteer comes to church and that's how it came about. We had developed our trust in the community through the food market," said Joel.
A group of local residents who volunteer at The Salvation Army's Food 4 Life market.
Warren and Jane are a prime example of a couple who found Jesus through volunteering at the Food 4 Life Market. "They were people who weren't interested in church," said Joel. "They went from never going to church in their lives, apart from weddings or funerals, to coming every week and then actively contributing as leaders in the church. They are just passionate about the change God has made in their lives."
Taking on a church didn't come as a surprise to Joel. What did surprise him was the timing. Since his late teenage years, Joel felt a call from God to lead a church. Now 29, Joel said he knows the the timing to be right. "Would have loved to start a church straight away (when he was called as a teenager) but that wasn't God's timing. I had to be patient with that. I kind of expected at some stage it would come my way but didn't know when."
On average, 30 people attend the Busby Sunday service each week. Joel has a heart to see more of his local community saved in the near future. "I would like to see the church grow. Not only in numbers but people growing in their relationship with God would be great as well," he said.
The Food 4 Life Market in Busby has been running since 2013. Then market aims to break the cycle of food insecurity, poverty and social isolation. Individuals are invited to become a Food 4 Life member for $15 and are given a bag of nutritious food, worth more than $70. Another Food 4 Life Market is run in Warwick. For further information, phone the Greater Liverpool Corps on (02) 9824 3240.