Salvos Stores nativity sets include special invitation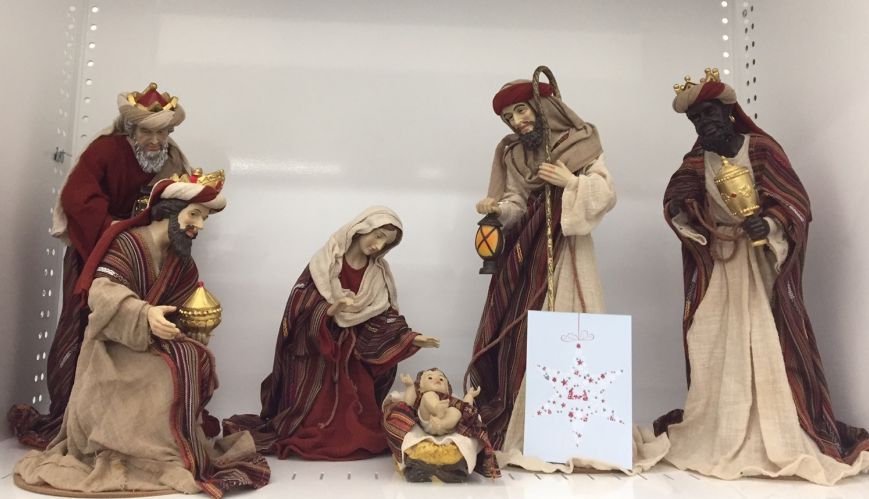 Salvos Stores nativity sets include special invitation
9 December 2016
Customers are receiving more than just a nativity set when shopping at Salvos Stores this Christmas. Upon purchase of a nativity set, customers are given a Christmas card which invites them to their local Salvation Army church.
"We want people to come and join the church. We can make more sales, but it's easier to make sales than to bring people to Jesus. That's why we're really excited about it," said Salvos Stores General Manager Neville Barrett.
Salvos Stores has 400 new nativity sets on sale across their 100 stores in NSW, ACT and Queensland, which range in price from $49 to $199. All profits raised through the nativity sets will go towards the Army's Christmas appeal, to help people in need.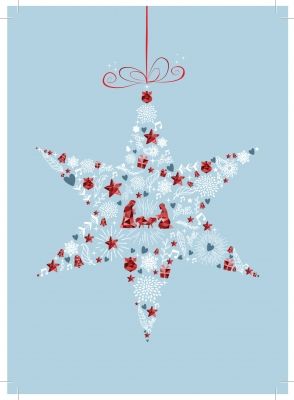 Salvos Stores Christmas card which invites individuals to church.
Salvos Stores has been selling nativity sets for the past nine years, and every year almost every set has been sold during the festive season. Neville is confident they will sell out this year which means 400 church invitation cards will be given out.
This invitation is also an opportunity for Salvos Stores and local corps to work together to develop missional opportunities. While raising funds is an important part of Salvos Stores' mission, Neville said they also aim to connect their customers with a local corps or service wherever an opportunity presents itself.
Neville said Salvos Stores were recently able to work alongside a local corps and a Salvation Army chaplain to find immediate accommodation for a man and his 85-year-old mother, who were homeless.
Many Salvos Stores have also extended an invitation to nearby corps for assistance with decorating shop windows for Christmas.
Salvos Stores is also supporting the Army's Christmas Appeal by selling Salvation Army wrapping paper for $4.95 for three rolls. All proceeds go towards the Army's Christmas appeal.
Go to salvosstores.salvos.org.au to purchase a nativity set or Salvation Army wrapping paper.