You are here:
Home › News › 2016 › 12 › 12 › Auburns Christmas Toy Shop Supports Struggling Families
Auburn's Christmas toy shop supports struggling families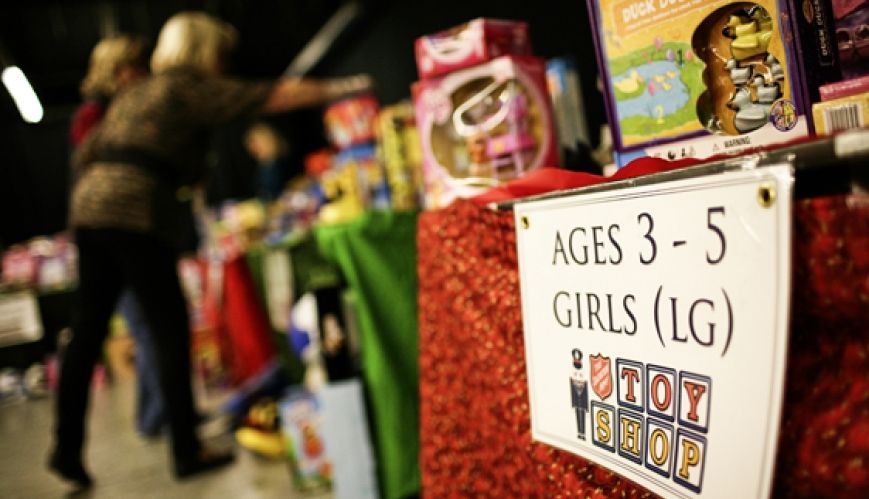 Auburn's Christmas toy shop supports struggling families
12 December 2016
Christmas will be a little bit brighter for struggling families in Auburn when the corps opens its community "toy shop" from today.

"We want to empower people by making sure they can choose their own gifts for their kids, so this will be available, for free, for everyone in our community," said Major Robbin Moulds, Auburn Corps Officer. "This includes the 'working poor' – those who may have a house, car and job, but who can't meet their mortgages or pay their bills. The public are generous in what they donate to us, and this creates a way in which people can have access to the public's generosity."

It's just one of the numerous Christmas celebrations in which they are connecting with the community. Last weekend the corps partnered with the local Cumberland Council for Christmas in the Gardens by providing the band and choir, as well as volunteers to help. They will also host a family Christmas "around the world" on Sunday 18 December – a family Christmas service and morning tea. As part of the service, there will be video linkups with families associated with the corps in Melbourne, Iran and Nepal. "We're going to see how different places do Christmas," said Major Moulds.

On Christmas Day the corps will host a free lunch from noon. "This is open to anyone, even if they don't live in our area," said Major Moulds. "We do this because nobody should spend Christmas alone, not just the poor, but the poor in spirit, those who are lonely or isolated by life's circumstances. This is a focus area for us, and always has been."
The toy shop will open tonight from 6-8pm at the 166-70 South Parade, Auburn (entrance in Park Rd). For daytime access to Christmas hamper or toys until 22 December, please book in a time for pick up. Bookings are also required for Christmas Day lunch. Contact Auburn Corps on 0296463767.