You are here:
Home › News › 2017 › 02 › 15 › Captivated Conferences Lead Women To Discover Dream And Grow
Captivated conferences lead women to discover, dream and grow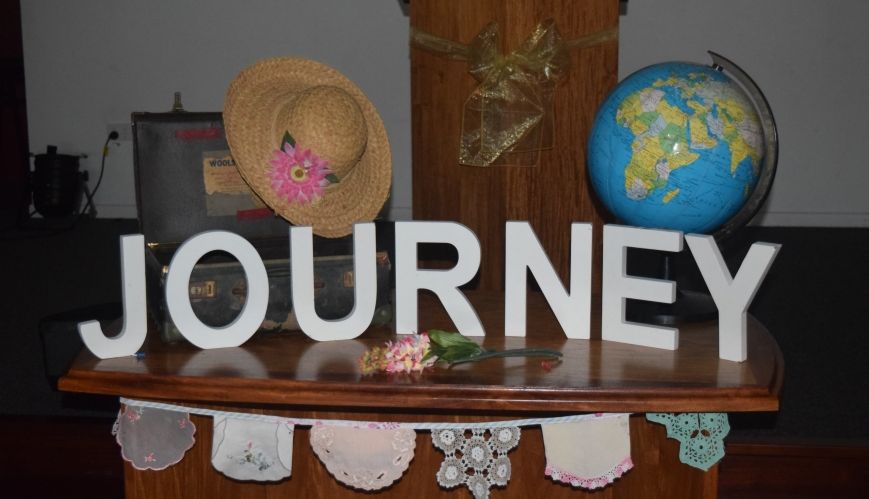 Captivated conferences lead women to discover, dream and grow
15 February 2017
Nearly 300 women from around NSW and Far North Queensland gathered for the recent Captivated by the Word Salvos Women conferences, for worship, fellowship and spiritual rejuvenation.

"God of the Journey – discover, dream, grow" was the theme for the conferences, held at The Collaroy Centre in Sydney on 10-12 February, and in Townsville on 14 February.

Additional conferences will take place in Brisbane this weekend, and in Canberra on 21 February.

"It was lovely to see such a broad range of ladies come and enjoy the event together," said Lieutenant-Colonel Cheralynne Pethybridge, Australian Eastern Territorial Secretary for Women's Ministries. "The worship was heartfelt and sensitive, the teaching was excellent, and there was plenty of time for the ladies to relax in God's presence. It was a God-glorifying weekend and a life-changing experience for many."

Guest speaker for all Captivated conferences is Major Judith Payne, Director for Well Being and Leadership Development in the United Kingdom with the Republic of Ireland Territory. Her focus was, and will continue to be in the upcoming events, the journey resulting from God's rescue of his people from slavery in Egypt to his promised land, from the perspective of Miriam.

"We're looking at how Miriam dreamed about the journey God would take her on, what she discovered on her journey, her faith, her impact on the life of Moses, and how this impacts us as a group and individuals today," Major Judith said.

In Sydney, just under 200 women from around NSW and beyond attended Captivated. Major Heather Ellis, Family and Early Childhood Ministries Consultant, based in Melbourne, attended on behalf of Colonel Karyn Ridley, Australia Southern Territorial Secretary for Women's Ministries. Majors Araga Rawali and Ridia Nenewa were special guests from the PNG Territory.
Lieutenant Nicola Poore and her team led worship during the Captivated conference.
During the weekend, additional speakers also presented on the topics of mission, journey or destination, and intergenerational influence. Rachal Mills and Heather Hawkins shared powerful personal testimonies; and workshops were available on a range of topics including teenagers, sex and technology; grief, and experiencing God.

Artistic worship elements enhanced everyone's experience of God, through a creative dance by Hayley Paul from Tuggeranong Corps, and a drama presentation by Kym Briggs, Salvos Women Coordinator.

Lieut-Colonel Cheralynne launched the 2017 Women's Ministries Territorial Project – the Joyville Children's Home in the Philippines. The fundraising target is $AUS110,000. The 2016 project – both The Salvation Army's Safe House for Trafficked Persons in Sydney, and assisting four young women from Papua New Guinea come to The Salvos Discipleship School, raised $84,000.

Townsville
Eighty-six ladies from Atherton, Cairns, Bowen and Townsville gathered for the Captivated coffee and dessert night.

"Over and over again I heard ladies say it was a beautiful evening, inspiring and such a blessing," said Major Julia Metcher, Queensland Divisional Salvos Women Coordinator. "They loved being waited on by the men, too!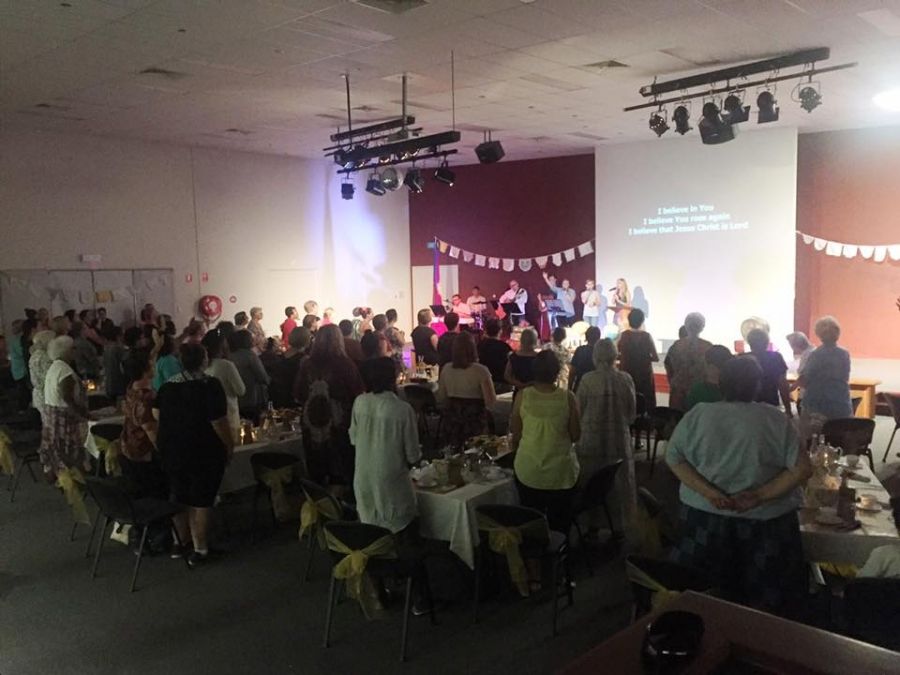 Women from all over Far North Queensland gathered for the Captivated evening.
"Major Judith Payne used Miriam's journey with God, from the ages of seven to 87, to share four insights with us that each lady can apply to her own journey – God can be trusted, God is not limited by our circumstances, we must not live in shame, and we each have a part to play for God."

A combined Riverway Recovery Mission and Townsville Faithworks band supported the worship for the evening. Jenny Wilson shared her motivating testimony and Captain Paula Hambleton sang an inspiring version of Kari Jobe's You Are For Me. A team of eight men waited on tables and served the ladies throughout the evening.
A team of men waited on the tables and served the ladies throughout the evening.
A Christian book and candle stalls were available in the foyer for purchases.