You are here:
Home › News › 2017 › 02 › 28 › National Commander Urges Salvationists To Complete Vision Survey
National Commander urges Salvationists to complete Vision Survey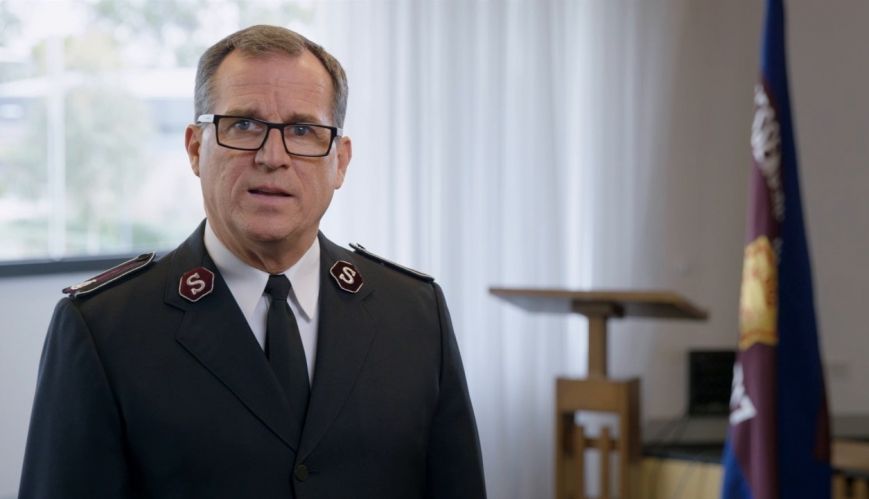 National Commander urges Salvationists to complete Vision Survey
28 February 2017
The National Commander, Commissioner Floyd Tidd, has written to Salvationists and friends across the country, encouraging them to have their say on the future of The Salvation Army in Australia.
In his brief letter, the commissioner writes:

What do you think The Salvation Army should look like into the future? Please have your say at www.australiaone.info/VisionSurvey.

As we consider Australia One and enabling our mission, our national leaders and the Australia One team have launched an online survey to seek your input to design the Vision.

Throughout Australia One, we continue to focus on listening to God and listening to you. To date, more than 300 people from the Army have participated in Vision conversations and design workshops from across Australia. 

The purpose of this survey is to hear the heartbeat of the Army and to seek input into the design of the future Vision. Results from this survey will help further define the Vision for our new national Army for years to come. We are keen to hear the perspectives of everyone across our movement.

This is an opportunity for you to be involved in the Australia One Vision work and influence our Vision to help define the Army that will significantly impact Australia.

The survey is not linked to individuals to ensure confidentiality. For accessibility reasons multiple entry from one computer is possible.

The online survey closes on Friday 10 March. If you have any access issues or questions, please send an email to AustraliaOne@aue.salvationarmy.org. Chinese and Korean versions of the online survey will also be available from Wednesday 1 March.