You are here:
Home › News › 2017 › 10 › 24 › Cubby House Auction Gives Homeless Youth A Roof Over Their Heads
Cubby-house auction gives homeless youth a roof over their heads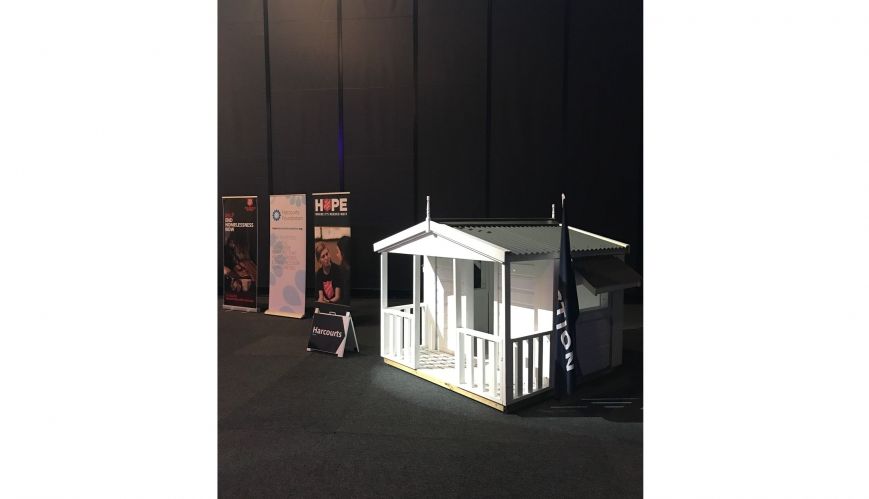 Cubby-house auction gives homeless youth a roof over their heads
24 October 2017
By Simone Worthing
It's not every day you come across a corporate saying, "I have a brilliant idea for a partnership and I only want to share it with the Salvos", said Hugh Ballantyne, Salvation Army's South Australia Divisional Business Development & Donor Relationships Manager.
"This conversation was the commencement of the Cubby House Project and the partnership between The Salvation Army's Public Relations Department in Adelaide, The Harcourts Foundation and Harcourts [Real Estate] South Australia.
As part of the project, four cubby houses, designed by the Men's Shed at Adelaide's Ingle Farm Corps, were auctioned off at the Harcourts South Australia Quarterly Awards event last Thursday, 19 October.
Funds raised will go to The Salvation Army's Burlendi Youth Housing, which provides short-term emergency accommodation for up to eight young people aged between 15 and 17 who are homeless or at high risk of homelessness. The shelter is part of the Ingle Farm Corps' social programs network.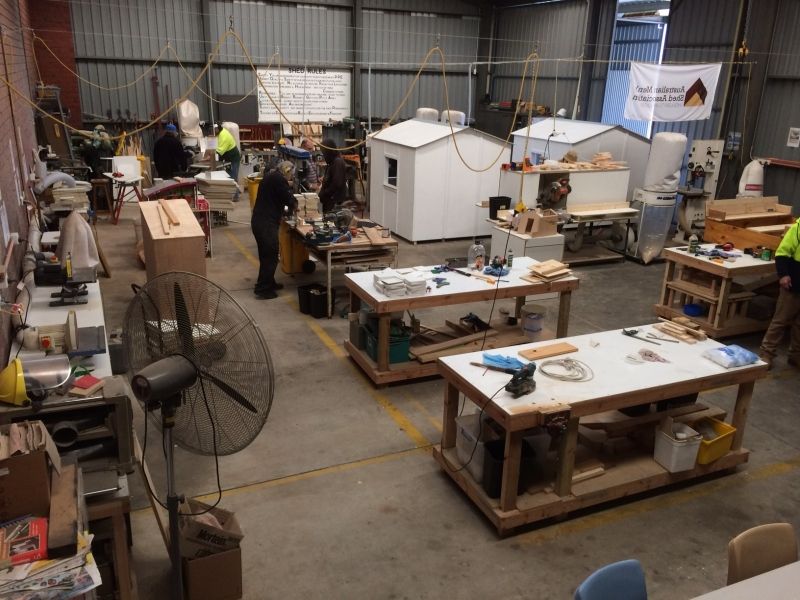 Members of the Ingle Farm Corps' Men's Shed designed the cubby houses and constructed two of them step-by-step.
Three of the four cubbies purchased that evening by Harcourts franchises will be decorated and re-auctioned in their local communities, providing further funds for Burlendi. The fourth cubby was auctioned directly to a private buyer.
Katie Lawson, Director of Youth Services, spoke during the awards night, explaining to the audience what homelessness looks like in Australia, and the impact that Burlendi has in the lives of young people. "I wanted to give homelessness, and the issues people are facing, some context," she said.
Stuart Moerman, Burlendi Manager, also spoke, sharing the core values that are built into the Burlendi program and explaining that, for the young people who stay there, it's more than just a placement. He said it's a place to call home while being provided 24-hour holistic support and care to build independence and life skills to support successful transition into future accommodation.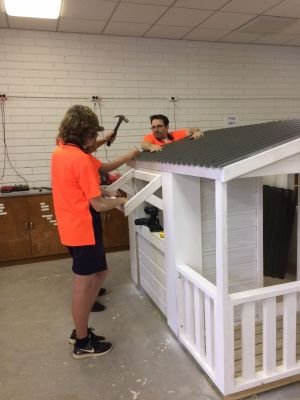 One of Burlendi's residents also addressed the audience, sharing what her experience of Burlendi has meant to her. She focused on the sense of safety and security she has found there, which in turn had given her the opportunity to address other areas in her life – such as re-engaging with school. She explained that issues such as education were not a priority when you're not feeling safe.
Burlendi Youth Housing provides 24-hour support to the young people residing there. "We intentionally support them holistically with whatever it is that they identify they need support with," Katie explained. "This could include health and medical issues, engaging with school, reconnecting with family, education or employment.
"We work hard to ensure that Burlendi offers a homely environment rather than that of an institutional setting. We aim to help the young people develop a level of foundational life skills so they can live independently in other forms of supported accommodation within the community.
"Once the young people leave Burlendi, they continue to receive support, whether through our outreach program or other support agencies, depending on where they want to be placed."
Burlendi is staffed by a program manager, case manager, four youth workers and a team of casual staff.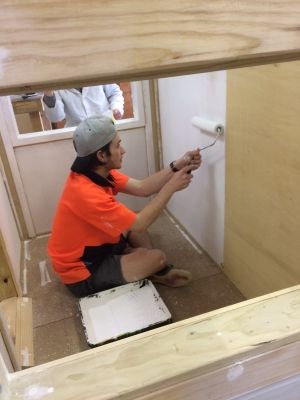 The Men's Shed built two of the cubbies, with students from a nearby Tyndale High School also completing two. Men's Shed Director, Bryce Routely, who teaches a Certificate 1 in Construction at the school, encouraged the students' participation, with the support of the school, as a way to assist those in their local community.
Bryce and his team enjoyed designing and building the cubby houses. "The guys at the shed have been positive about the process and the idea of supporting homeless youth as part of The Salvation Army," he said.
The funds raised for Burlendi will go towards "possible improvements to the property to make some of the spaces more usable and client-friendly as well as supporting the young people with access to items such as clothing, shoes and recreational activities that we wouldn't otherwise have the money to provide," Katie said.
The Harcourts Foundation was launched in 2008 as part of the Harcourts real estate services business. It reflects the company's values of "people first, doing the right thing, being courageous and fun and laughter".