You are here:
Home › News › 2018 › 05 › 16 › Australian Officers Prayerful Heading Into High Council
Australian officers prayerful heading into High Council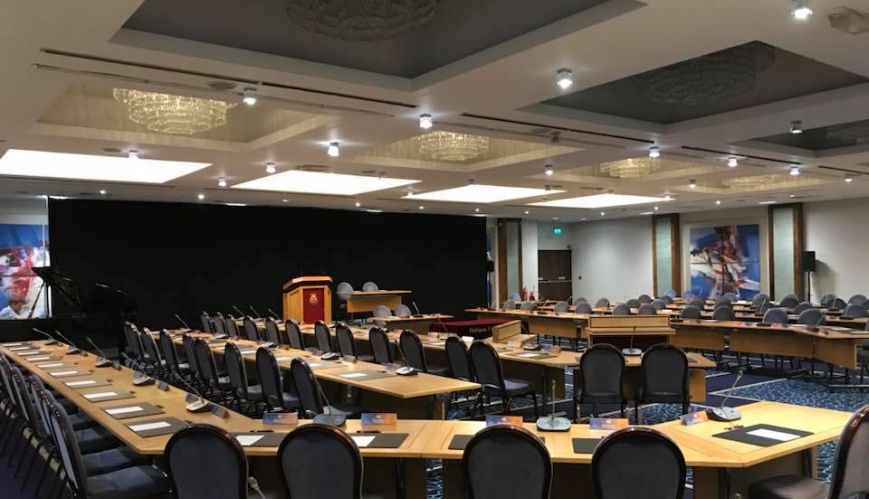 Australian officers prayerful heading into High Council
16 May 2018
They are Colonels Kelvin and Julie Alley (leaders of Papua New Guinea Territory), Colonels Rodney and Wendy Walters (leaders of Singapore, Malaysia and Myanmar Territory), and Commissioners Peter and Jennifer Walker (leaders of Indonesia Territory).
Canadian officers, Commissioners Floyd and Tracey Tidd, current leaders of The Salvation Army in Australia, are also attending the High Council.
Colonels Julie and Kelvin Alley.
A public welcome to the High Council will be held on Saturday 19 May, which will also serve as a farewell to General André Cox and Commissioner Silvia Cox. General Cox was elected as world leader at the last High Council in 2013. Formalities will get underway on Monday for voting to begin to elect a new General, who will take office on 3 August when General Cox enters retirement.
 "I feel very humbled to be here," Papua New Guinea Territorial Secretary for Women's Ministries, Colonel Julie Alley, said. "I have been asking God for his Holy Spirit to direct us all to the person he has already chosen for this high office. May we each clearly hear his voice."
Papua New Guinea Territorial Commander, Colonel Kelvin Alley, echoed his wife's sentiments. "Actually being present and participating in the High Council has been somewhat overwhelming as the time has approached and we have turned our hearts and minds to the sheer significance of the responsibility," he said.
 "Our daily prayers have been simply for the Lord's divine hand to guide the hearts and minds of the High Council members in order for the leader of God's choice to be revealed."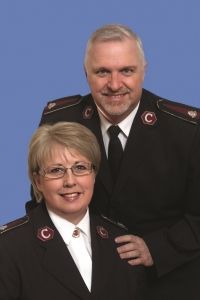 Colonels Wendy and Rodney Walters
The High Council is being held at the Renaissance Hotel near Heathrow Airport in West London. It is the second High Council to be held there, with the number of people attending and the required infrastructure ruling out Sunbury Court, which has been the traditional home of Salvation Army High Councils in the past.
 Colonels Rodney and Wendy Walters said when they entered training college more than 35 years ago their only hope and expectation was that they would remain faithful to God in whatever appointment he gave them.
"Today, having spent over 10 years of our officership away from our home territory, we find ourselves still placing ourselves in God's hands," Colonel Rodney Walters said.
"We come to this High Council quite humbled that we should find ourselves here amongst such an august group of people. Yet the truth is, no one is here by choice other than responding to the call of God. We are praying for a leader who will lead the way showing the importance of evangelism, discipleship and holiness.
Commissioners Jennifer and Peter Walker (centre).
Commissioner Jennifer Walker, Indonesia Territorial President of Women's Ministries, agreed. "We have been praying that the Holy Spirit will be evident and give us clarity of thought, impressing on our hearts the right man or woman to become the next General," she said. "We are looking for God's anointed person for the role, someone who has wisdom and experience to lead such a diverse international movement; someone who has vision, passion for Jesus and his mission and courage to lead us forward to confront the many challenging issues we are facing today."
Colonel Kelvin Alley said whoever God appointed as the new General of The Salvation Army would need to be closely guided by him. "As an Army we have many challenges to face, and a Biblical mandate to keep. We would want our new leader to keep us true to that which God has called us to be as a movement of love and grace to the world, true to the Gospel, true to his kingdom principles, true to his calling upon our lives."