Women's events focus on the environment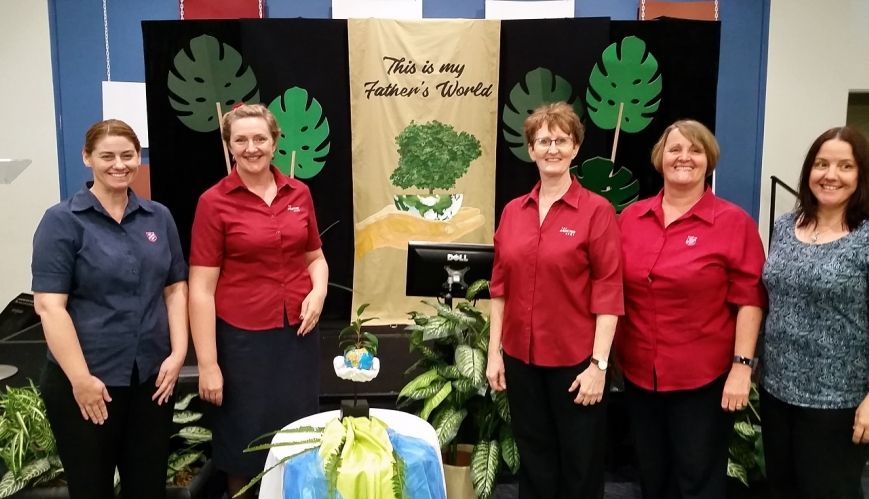 Women's events focus on the environment
31 May 2018
By Simone Worthing

"This is my Father's world" was the theme of the recent Queensland Divisional coffee mornings, held in various centres throughout the state.

Women from corps, centres and local communities all over Queensland gathered to worship, learn more about the wonders of God's environment and how he works through it; and to help raise money for outreach projects both at home and overseas.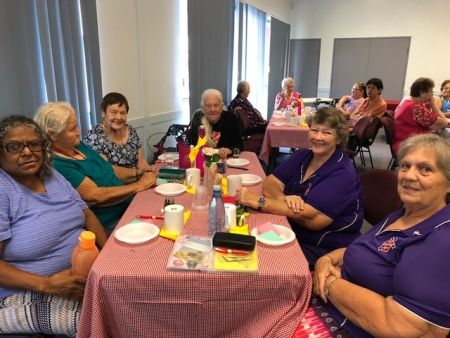 Women from the Rockhampton region gathered for their local event.
Major Melanie-Anne Holland, Environmental Stewardship Coordinator, Office of the Chief Secretary, was guest speaker for the Brisbane, Gympie and Toowoomba events.
"We really did want our events this year to have an environmental emphasis," explained Major Rowena Smith, Divisional Salvos Women Director.
 
"We wanted to help women understand the impact we all have on our environment and how we can practise good stewardship and make a difference in this world."
"Watch them Grow" nursery selling plants at the Bayside event.
Major Holland shared her journey into studying and working in environmental science, and how it impacted her relationship with God.

"It led me to the questions of 'What is my place on this earth?' and 'How should we live?'" she said.

Major Holland encouraged the women (and men!) to live in a way that helps preserve the environment God has given us and through which he works – such as by praying, joining an environmental campaign, upcycling, recycling, reducing electricity use, and celebrating the great outdoors.

"Watch them Grow", The Salvation Army's nursery at Bundamba Corps, sold plants and trees at the Bayside Community Church event, and "keep cups" were also available for purchase in all locations.


Holly Lambert from the Fitzroy Basin Association, Central Queensland's leading natural resource management body, was guest speaker at Rockhampton.
Holly spoke about the Great Barrier Reef and the need to live sustainably to protect and preserve our world. She gave the ladies some tips on doing this – such as using reusable shopping bags, recycling soft plastics separately, planting vegetables in our own yards, and supporting local farmers.

Holly gave out magnets outlining some disturbing statistics on disposable coffee cups (see photo).
Projects
Captain Leisa Humbley, Divisional Salvos Women Coordinator, thanked the women for supporting last year's divisional project, which raised funds to buy prams for women coming out of prison.

The 2018 divisional project is the Green Thumbs Up project.


"The funds raised will be shared between two places where The Salvation Army is supporting women in crisis – the Gold Coast and Cairns," explained Captain Humbley.

"The money will help establish vegetable gardens so that the women can grow their own vegetables, learn life skills, build self-esteem, and connect with nature as a way of assisting them in their journey of healing."

The Queensland Division is also supporting the Territorial Salvos Women anti-human trafficking project – the Simba project (see video below).

Based on the work already being done by The Salvation Army in the Kenya East Territory, this project raises money to provide preventative education for women and children so they can recognise and report trafficking and protect themselves against this growing and worldwide crime.

Advocacy, research and coalition-building across Kenya are also part of this project.

"It's just wonderful when women come together at these events," said Major Smith. "We pray that they will go home with something that uplifts and inspires them, and shows them the difference they can make in their communities and beyond – especially through these projects."