Christmas survey shows extent of Aussies in need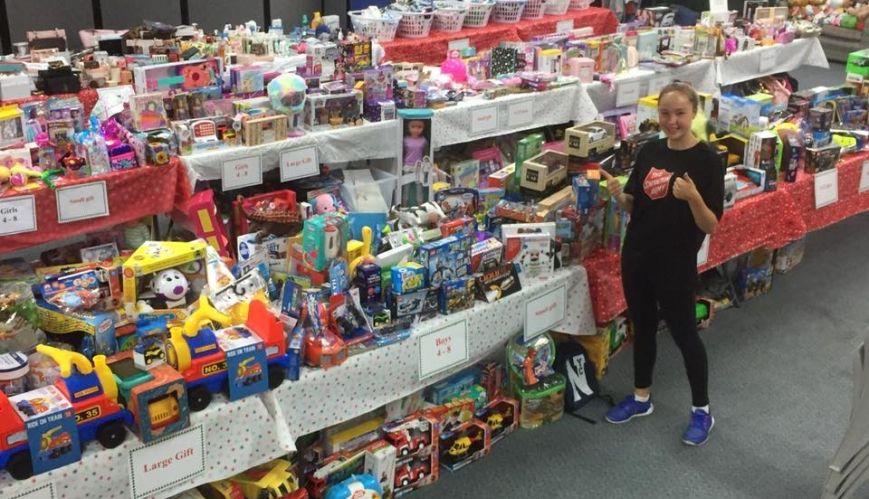 Christmas survey shows extent of Aussies in need
14 December 2018
Corps right across Australia have begun Christmas Cheer operations, giving out more than half a million toys and gifts to families in need this Christmas, thanks to generous donations from the public.
By Lauren Martin

Salvation Army research has revealed the level of support Australians will need this Christmas might be higher than anticipated.

The survey, commissioned through Roy Morgan as part of The Salvation Army Christmas Appeal, found that over three million Australians are likely to contact a charity for help with basic necessities such as food, power or other bills this Christmas. 

"We see hardship at The Salvation Army on a daily basis, but these results are surprising and suggest the real picture of poverty in Australia is worse that previously thought ... we will likely see an increased strain our services this Christmas,"said Major Bruce Harmer, Corps Officer at Sydney Congress Hall in the centre of Sydney.

Christmas is already the busiest time of the year for The Salvation Army, with Christmas Cheer operations in full swing at Salvation Army corps and centres across Australia this week. More than half a million donated toys and gifts will be distributed, with around 100,000 meals served during the season. 

The Roy Morgan research involved 1042 respondents, representing 19,455,000 Australians. The research uncovered the fact that many Australians are feeling anxious and fearful leading into Christmas. The results say that nearly half a million Australians experience fear of being physically or emotionally abused, when thinking back to last Christmas. One in four Australian adults experience anxiety, three million experience depression and two million experience social isolation when thinking back to last Christmas.  

"Hardship and loneliness hits hardest during the Christmas period," said Major Harmer.

Salvationists are being urged to remember those who will be going it alone this Christmas season and to reach out and invite them to corps-based Christmas activities, meals, and services.