Malawi officer graduates from Eva Burrows College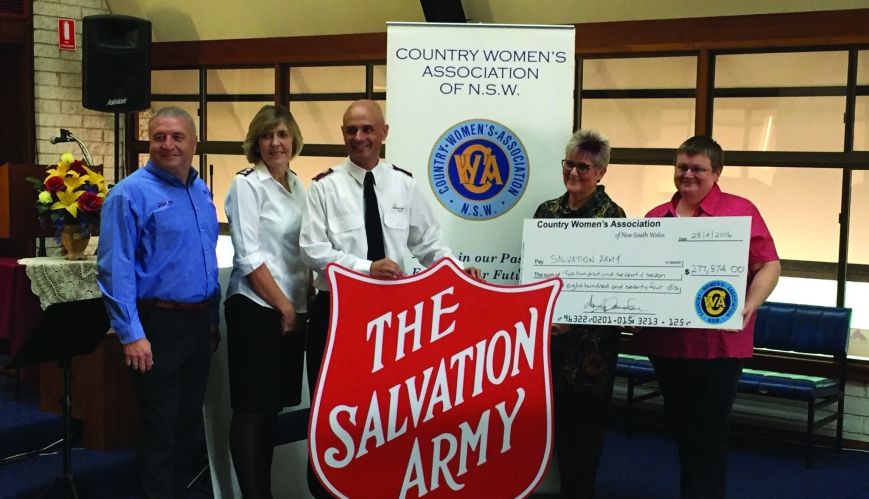 Malawi officer graduates from Eva Burrows College
21 February 2019
Major Doricah Tulombolombo fulfilled a lifelong dream when she was handed her Diploma of Ministry from Eva Burrows College.
By Jessica Morris
When Major Doricah Tulombolombo graduated from Eva Burrows College with her Diploma of Ministry late last year, she proved that The Salvation Army is quite literally a church without borders.

As the senior trainer at the Officer Training College in Malawi Territory, Africa, Major Tulombolomo fulfilled a lifelong dream of further education when she received her diploma at a special ceremony in Sydney.

Missing the college's May graduation ceremony due to distance, special plans were put in place to honour Major Tulombolombo's commitment to study during a three-week stay in Australia.

"It has been my dream all of my life," she said after being presented with her diploma by Captain Mark Townsend. 

Major Tulombolomo began long-distance education with the college in 2014 after receiving a scholarship when she visited Sydney. 
Captain Mark Townsend and Narelle Gurney with Doricah.

She was assisted by Narelle Gurney, who is an Australian project officer working with The Salvation Army in Malawi. Narelle met Doricah almost nine years ago and they have formed a close friendship. 

"Doricah always had a dream of doing further study because she was unwell as a child so couldn't go to university," said Narelle. "It really means an enormous amount to her."

Aside from studying remotely while fulfilling her appointment, Major Tulombolombo overcame many challenges on her way to completing her diploma. Living seven hours away from Narelle at one stage, a lack of electricity and Internet meant she had to make long phone calls when able.

With English as a second language, Major Tulombolombo also had to go through the process of analysing and understanding text in greater detail, working with Narelle to understand already complicated bookwork sent by the college.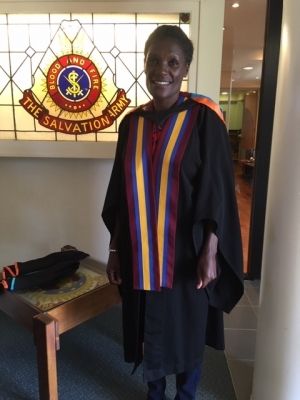 "The textbooks are not that easy to digest, even when you do know English,"said Narelle. "So she would read it and not know what it was saying even though she's an educated person. We would talk about it. It was quite labour intensive. It wasn't just a straight-forward task."

The degree took four years for Major Tulombolombo to complete, not only aiding her ministry but also fulfilling a lifelong goal.

"She's done this for her own self-esteem. Her own dream was to do that."

Entering training college at 20, Major Tulombolombo has been a Salvation Army officer for 22 years and is passionate about raising up the next generation of officers in Malawi Territory.
Malawi is one of the poorest countries in the world, requiring innovation and adaption on her behalf so that she and her cadets can meets the needs of their communities.