Connecting with cultural diversity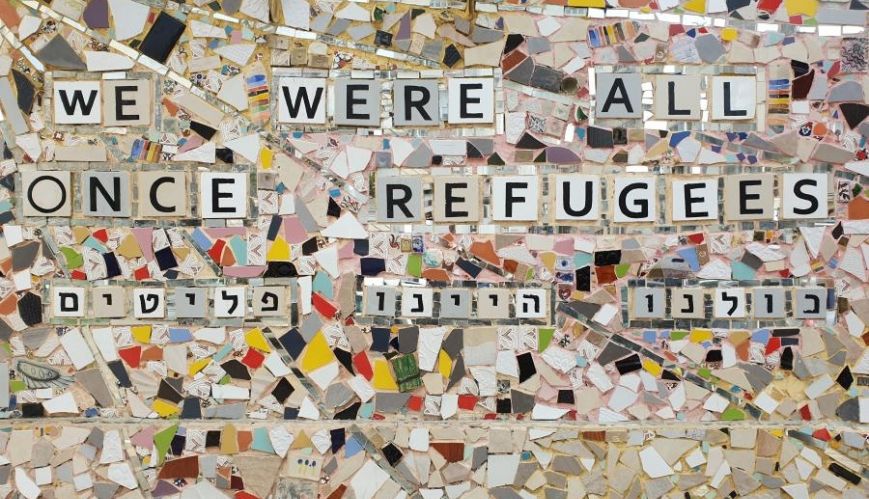 Connecting with cultural diversity
20 June 2019
Connecting with multicultural communities and loving all people like Jesus did enables us all to be one family, as we were created to be. Photo: Anton Merour on Unsplash.
By Simone Worthing
"We know that Australia is one of the world's most culturally diverse nations and so for us, the focus is how do we best help The Salvation Army here be the most effective it can be in engaging in a multicultural context," said Adrian Kistan, General Manager, Mission Inclusion.
"This is not about having multicultural ministry programs but being reflective and connected with the cultural diversity that exists in our community. We can demonstrate that we can all come together and truly reflect unity in diversity through Jesus."
Adrian explained that, according to the latest figures from the Australian Bureau of Statistics, 49 per cent of Australians were born overseas or had one parent who was born overseas.
Additionally, 21 per cent spoke a language other than English at home.
"We can't put our heads in the sand about this; it is our present reality that will only increase into our future," Adrian said. "This diversity is a strength to be leveraged, not a problem to be solved."
Cultural competency
The Cultural Diversity Inclusion team, as part of a strategic national approach, is focusing on equipping The Salvation Army community with cultural competency skills and the capacity to apply those skills in their local areas.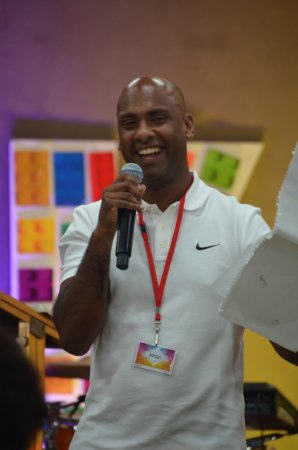 Adrian Kistan, General Manager, Mission Inclusion.
This is being done through a two-tiered training approach, with the first step being a free, online cultural competency training course that is self-paced and interactive.
This training is available through The Salvation Army portal here. 
"This offers good ground-level training and covers key elements such as cross-cultural communication, cross-cultural conflict and how to deal with it, unconscious bias, diversity and inclusion," said Adrian. "We hope that more Salvos take up that opportunity to get a good understanding of the diversity around them."
The next step is cultural intelligence training, more for those intensively engaged in a multicultural setting or in areas of high-level cultural diversity.
This is an online survey that generates a report to the Mission Inclusion team that measures a person's cultural capacity against worldwide norms in terms of motivation, knowledge, strategy and action.
"We workshop those results with the person so they can develop their own action plan to increase their cultural intelligence and be better equipped and engaged in the community," said Adrian.
The team has representatives in NSW, ACT and Queensland, with another soon to be added in Victoria. They are open to having discussions and training with interested corps, centres and individuals.
For more information on this survey, contact inclusiveaustralia@aue.salvationarmy.org
Refugees and asylum seekers
Adrian explained that, because refugees and asylum seekers were among the most vulnerable and marginalised groups of people in our society, they were a focus area for the team to provide support to mission expression in knowing how to respond.
"Our work helping them find a place to belong, friends, a 'fair go' and opportunities for them and their children – something we all want in life – fits in with our national vision statement," he said.
 "As The Salvation Army, we have to embrace this. The Army has made such a difference in the lives of so many of these people, who in turn have enriched the lives of those who have reached out to them."
Inclusivity is welcoming everyone. Photo Katie Moum on Unsplash.
The Cultural Diversity Inclusion team endeavours to provide support for corps and mission expressions looking to be a culturally inclusive and welcoming place.
"We can provide, for example, a local map of your community in terms of cultural groups, look at what diversity is represented in your corps, and, as necessary, what might be preventing a healthy and varied representation of the local community in your corps.
"This is all about building opportunities and capacity for people from diverse backgrounds to become a part of the corps and creating faith pathways for them including through ministry and potential leadership."
Young people is another focus area for Mission Inclusion, particularly around the needs and challenges faced by the children of refugees who are born in Australia or arrived as very young children.
"These young people grow up as Aussies but live in a different cultural context at home," explained Adrian. "This can often cause conflict and negative behaviours as they don't feel they fit and belong in either culture.
Opportunity for change
Adrian explained that the churches growing the fastest in Australia and the rest of the Western world are those that are most effective in reaching people cross-culturally.
"By and large The Salvation Army is mono-cultural with only a handful of places reflecting the cultural diversity of their community," he said. "This presents a great opportunity for us to change.
"The question that we need to ask of ourselves is, 'In all we do, how welcoming and inclusive of other cultures is it?'
"This is not about tolerating differences or asking people to conform to what we do. It's about embracing and loving those who are different – which may involve changing some of what we do.
"It might be giving a voice to those from Africa who love to pray loudly, embracing a different food, or visiting those with a Middle Eastern culture who feel valued when people visit them at home.
"It could be providing opportunities to lead in ministry and influence the direction of the corps.
"It's not giving tokenistic value to people, but loving people like Jesus did and stepping out of our comfort zones.
"It's embracing diversity, and loving that, in our differences; we are created to be one family, and can enjoy the richness that comes when we gather together.
"Eternally, all tribes and nations will gather before the Lamb (Rev 7:9) so we'd better get used to diversity or we will get a big culture shock in heaven!"
For more information about the Cultural Diversity and Inclusion team and the support they offer, contact inclusiveaustralia@aue.salvationarmy.org