Positive Lifestyle Program changing lives of prisoners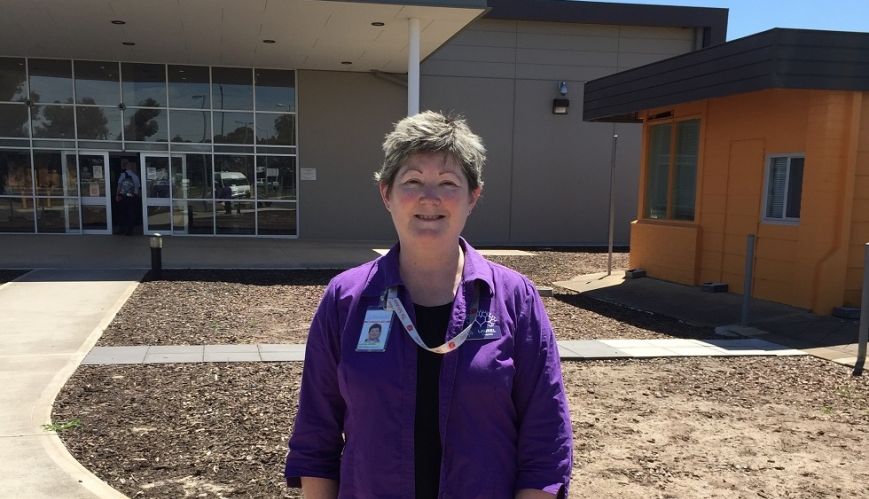 Positive Lifestyle Program changing lives of prisoners
20 June 2019
Captain Laurel Cummins considers herself a 'seed sower' and 'ground preparer' as she works with prisoners in three Adelaide prisons.
By Simone Worthing
Just over three years ago, The Salvation Army Positive Lifestyle Program (PLP) was not an option for inmates in South Australian prisons, as it is in other parts of Australia.
Soon after Captain Laurel Cummins took up the appointment as a prison chaplain, though, the situation changed and now the program is available in the three prisons she visits, both for individuals and groups.
And it's changing people's lives and relationships, both inside and outside the prison, and a growing number of participants are signing up for the course.
"To successfully complete the program, the prisoners must actively participate, work hard to a high standard, including homework, and show some vulnerability," explained Captain Cummins.
"They actually choose to do this program, too, which is unique in the prison system.
"Through Territorial Headquarters, we have modified the eight-week program to suit the participants, and continue to tweak it to make sure it's relevant. This includes making the module on anger, which was just in the individual course, available in the group program, too."
At the end of the course, participants receive a certificate and a reference that they can present at court, or for parole.
"The South Australian courts are beginning to recognise these certificates, which means a lot for the students and their futures," said Captain Cummins.
Twenty-two men are currently completing the group program, and 10 women are working on the individual course.
"The men and women tell each other how great the course is, and refer each other for the course," said Captain Cummins.
The Salvation Army trains all the PLP facilitators, who come from a range of different churches.
Personal impact
The course impacts different people in different ways. One student said that it helped him think about his words before he spoke them.
"This is huge for someone sentenced for violent behaviour," said Captain Cummins.
"Another inmate, in prison for violent crime, completed the program and soon afterwards was attacked by another prisoner. He told me he didn't retaliate; he didn't want to be 'that' man anymore and was so proud of himself.
"A couple of guys in their 20s focused on dealing with anger, and how they can respond differently to their girlfriends. They are learning to think and express themselves in a new way, to manage themselves and contribute to their relationships.
"They are so impressed that 'this stuff' really works, which is so rewarding to see and hear."
In the future, Captain Cummins would like to see The Salvation Army in South Australia offer some post-release services to those seeking to reintegrate and thrive back in community.
Captain Cummins is one of 80 chaplains, from a variety of churches, who together fulfil the roles of prison chaplain under Prison Chaplaincy Services South Australia.
She visits three prisons – Adelaide Women's Prison, Adelaide Pre-release Centre and the men's Yatala Labour Prison.
"I respond to requests from prisoners, and spend most of my time listening to them without judgement," she said.
"This gives me an opportunity to care for and support them and share the love of Jesus. I consider myself a professional listener!
"We are not allowed to openly evangelise, which is a challenge for me, but it's about building relationships and working within the system in order to help as many as possible.
"Most of those I speak to don't know who Jesus is, or even who God is, but at points of crisis, this is where we often end up. Most of them have never heard that God created and loves them.
"I consider myself not just a seed sower, but a ground preparer."