You are here:
Home › News › 2019 › 06 › 26 › The Salvation Army In Paris Responds To Potentially Dangerous Heatwave
Army response heats up in France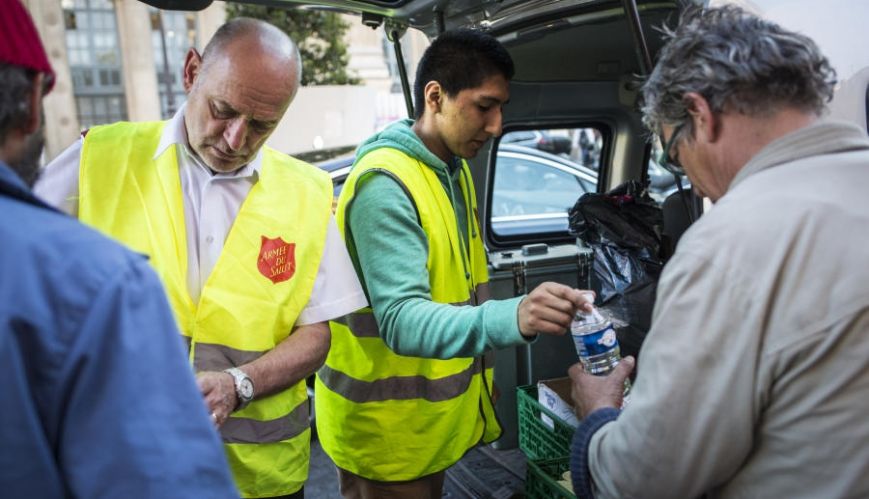 Army response heats up in France
26 June 2019
The Salvation Army in Paris is assisting the most vulnerable during the current extreme weather conditions, which are expected to worsen this week.
IHQ Report
The Salvation Army in France is playing its part in helping vulnerable members of the community stay cool, safe and healthy in the extreme weather hitting the capital Paris and other parts of the country.
This week, temperatures are expected to reach as high as 40°C. These "potentially dangerous" conditions have led French weather agency Météo-France to place 53 counties on an orange warning – the second-highest alert.
Elderly people, young children and homeless people are particularly susceptible to the effects of high temperatures, with conditions such as heat rash, exhaustion and heat stroke requiring medical attention.
Samuel Coppens, spokesman for The Salvation Army in France, explains the measures that are being put in place.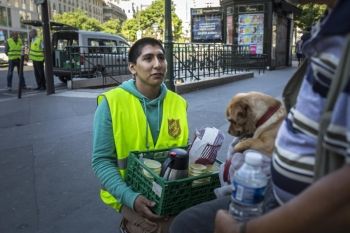 Volunteers are on the ground assisting the most vulnerable.
"In consultation with the City of Paris authority and the Regional and Interdepartmental Directorate of Accommodation and Housing, we have implemented a plan for assisting homeless people," he explained.
"We have increased the number of outreach distributions, offering free caps and hats, sun cream and drinking water."
Salvation Army teams are also distributing water containers that can be refilled at the city's public water fountains, as well as ensuring that homeless people and vulnerable migrants making use of its day centre and twice-daily feeding programs are aware of the potential consequences of the hot weather. Additional supplies of water will be made available on the regular morning and evening food distribution circuits.
"We will be reminding [our service users] of the need to hydrate a lot in these conditions," said Samuel. "As we know, alcohol is particularly dangerous during hot weather. Falling asleep in direct sunlight can also have very serious consequences."
Mitigating measures are also being put in place at The Salvation Army homes for older people in the capital, with additional air conditioning being made available. Menus, too, are being amended to ensure cold, lighter food is provided.
In addition, an air-conditioned room at The Salvation Army Territorial Headquarters in Paris will be made available to 15 homeless women while daytime temperatures remain high.
"These preventative measures are essential," said Samuel. "Life can be even harder for homeless people in summer than in winter."