Salvos included in $30m drought funding boost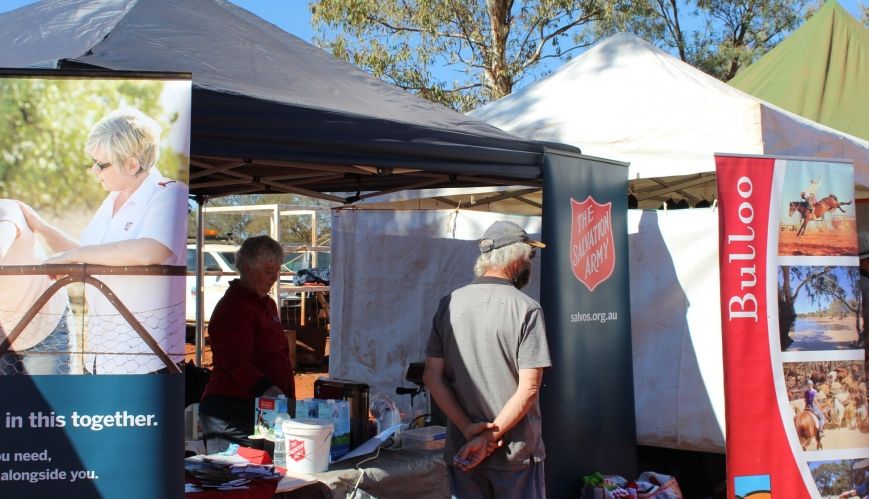 Salvos included in $30m drought funding boost
30 September 2019
The Salvation Army will be able to offer more assistance to Australians affected by the drought after a major Federal Government funding boost.
By Lauren Martin
The Salvation Army is one of a number of organisations chosen by the Federal Government to deliver more than $30 million in drought assistance.
The money is part of a larger package of drought support announced by Prime Minister Scott Morrison late last week.
The funding will resume the Drought Community Support Initiative, which provides up to $3000 to eligible farming households experiencing hardship due to the drought. The funding will be split across local government areas around Australia that are affected by drought.
Kim Lee works in Strategic and Emergency Disaster Management for The Salvation Army. She said the extra funding for drought-affected areas is desperately needed. "We're thrilled that the Government has pledged this money."
Rural and remote Salvation Army officers and personnel in the local government areas identified will be tasked to deliver the drought assistance.
The Salvation Army has been supporting people in rural and regional Australia for more than 100 years, through its rural chaplaincy network, corps officers, employees and volunteers located in the bush. "When the drought hit we were already on the ground and able to increase support to those in need as assistance arrived," said Kim.
Rural Chaplain for Far West NSW, Major David Pullen, recently told Others magazine that even though the drought has mostly disappeared from people's news feeds, it is still a heartbreaking reality. Many towns are facing a drinking water crisis and unemployment is affecting whole communities, not just farmers.
"Out here in Far West NSW they have felt quite abandoned," he said. "We have many station owners telling us they have had no rain at all this year.
"We do life with people, we just visit people on their properties and do life with them. Whether that's going out and looking at their fences or doing the water runs with them or just sitting with our feet under their kitchen table having a cup of tea with them, talking about whatever their life might bring."
Fellow NSW Rural Chaplains, Majors Rusty and Di Lawson, have battled dust storms this month as they've travelled across the dry and dusty landscape to visit rural families.
"It's extremely dry around Dubbo, but this is reflected in most of western NSW. Please pray for good, soaking, drought-breaking rain for inland Australia," they recently posted on their 'Meanderings from the Bush' Facebook page.