Azahlia on the frontline of COVID-19 support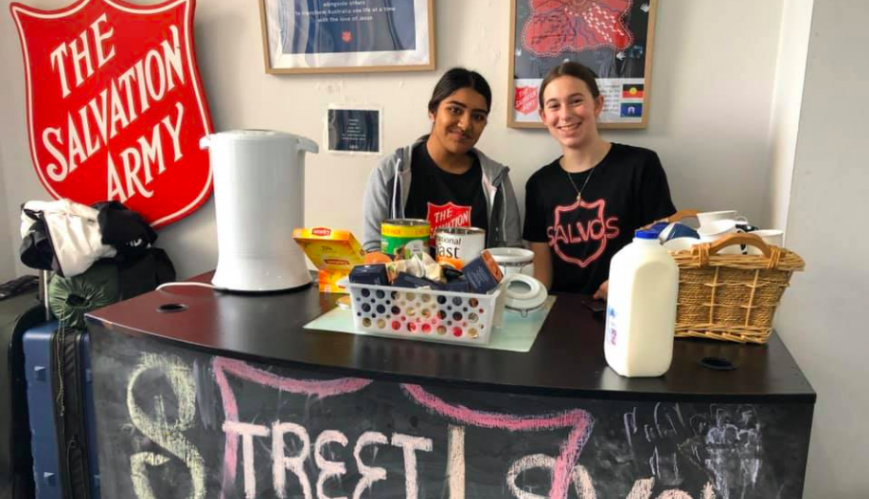 Azahlia on the frontline of COVID-19 support
11 May 2020
Azahlia Stevenson (right) and a fellow Frontliner serve coffee at The Salvation Army Streetlevel Mission in Sydney.
By Lauren Martin
One of the first participants in The Salvation Army's new Frontliners Youth Ambassadors program is using the training to assist her community through the COVID-19 pandemic.
Azahlia Stevenson is a 16-year-old high school student from Penrith in Western Sydney. She connected with Greater West Salvos after being invited to a youth event about five years ago and made a decision to follow Jesus at Equip Camp in 2018.
Last year she attended her second Equip Camp and made a new decision that would change her life – she signed up to be a Salvation Army Frontliner Youth Ambassador.
Created by Salvation Army officers Captains Jacqueline and Matthew Gluyas, Frontliners is a youth movement that aims to "build a generation of leaders who live for others, love community and fight for justice", according to its website. It's a 12-month leadership and volunteering opportunity for young leaders to develop their own skills while being an ambassador for The Salvation Army.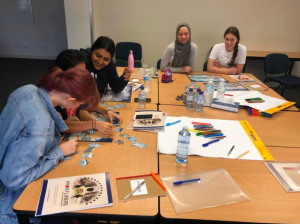 Western Sydney teenager Azahlia Stevenson (back right) attended the Salvation Army Frontliners Youth Ambassador Program boot camp in October 2019.
Azahlia said the program suited her perfectly: "I love helping others. If I see a need, I have to help. My belief is that I've been placed on this earth, I've got all these resources and I can ask people for resources. I've got that power. If there's someone that needs my help – why would I leave them alone?"
The Good Samaritan attended a three-day Frontliners boot camp in October last year and has been meeting regularly with her coach and mentor, Jody King, who works as a community engagement worker at The Salvation Army Freedom Centre in Penrith.
"Throughout the time with the Frontliners program, Azahlia continues to grow within herself as a leader, ambassador for The Salvation Army and a passionate youth for social justice," said Jody. "Within the several months of the program, Azahlia has been challenged to become more resilient, flexible and bolder while continually being true to herself and who she is as a truly unique individual."
As part of the Frontliners program, Azahlia completed a 'community needs analysis' and discovered that there was a lack of community within the Penrith local government area. Her major project for the Frontliners program was to launch a series of Saturday community barbeques in a local park to create a sense of belonging and community for isolated people.
When the COVID-19 pandemic hit earlier this year, Azahlia's community barbeque idea had to be put on the backburner. That didn't deter the bright, bubbly teen though; she simply changed tack.
"I saw a need with the [local] cafes," she said. "It's such a big culture, the coffee culture, in Australia and going out spending time with your mates and connecting. But it's not able to happen [now, due to COVID-19] and it's really impacting the cafe owners."
In partnership with The Salvation Army, Azahlia launched 'Hope 4 Cafes' an initiative to bless struggling local cafe owners with a care hamper to let them know they are valued and loved.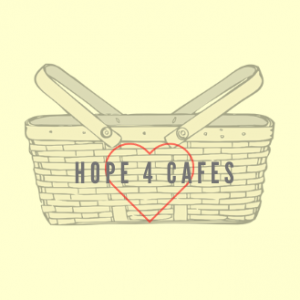 Azahlia Stevenson, from Greater West Salvos, has launched 'Hope4Cafes' to bless local cafe owners doing it tough during the COVID-19 pandemic.
"My goal for this initiative is to hand out at least 100 care packages to the owners of these cafes," she said on a YouTube video posted to her Hope4Cafes Facebook page. "These care packages will include small pamper items, encouraging quotes, quick business tips, devotionals, sweet treats as well as many other small items – all of which serve the purpose of treating the cafe owner and helping them to re-centre themselves in this crazy world that we are living in."
Azahlia will work to partner with local businesses to gather donations for the packs. She said The Salvation Army Frontliners Youth Ambassador Program has had a huge influence on the way she ministers and 'lives, loves and fights' as a Salvo: "It's [been] so good. Instead of just following what someone else is wanting you to do, it gives you the opportunity to have a creative idea to help the community and especially in something that you're passionate about as well."
Jody agreed with Azahlia, adding that the Frontliners program is valuable to The Salvation Army in developing participants' leadership skills, "while bringing their passion, knowledge and personalities to the program and the community project, which in turn brings new and fresh ideas to The Salvation Army."
For more information or to support Azahlia's Hope4Cafes, click here. 
For more information about The Salvation Army Frontliners Youth Ambassador Program, click here.