Salvo volunteers persist with dedication and kindness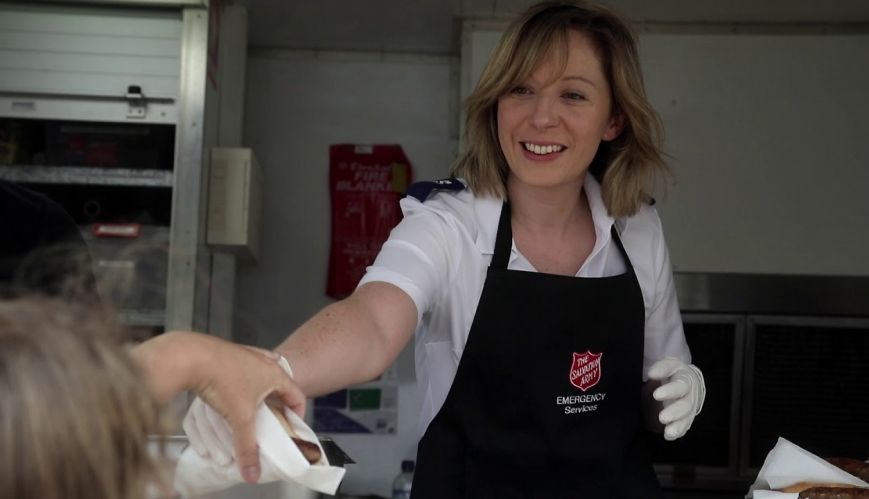 Salvo volunteers persist with dedication and kindness
18 May 2020
A familiar sight when disaster strikes across the country – Salvation Army staff and volunteers setting up to cater for emergency services personnel. 
By Pallavi Singhal
This year has been tough. Drought, devastating bushfires and the COVID-19 pandemic have turned life upside down for many Australians. But in these times, The Salvation Army says a particular group of people has stood tall – its army of volunteers. 
Australia marks National Volunteer Week from 18-24 May, celebrating the contribution that volunteers make across the country, especially in these testing months. 
Volunteers are central to the work The Salvation Army does. In its retail stores, supporting firefighters during the bushfires, fundraising during the Red Shield Appeal, preparing meals for community lunches and beyond – 30,000 committed Salvos volunteers are there to help those in need, day after day.
Commissioners Janine and Robert Donaldson, Australia Territory Leaders, share their thanks in their National Volunteer Week address. Click below to watch. 
COVID-19 and volunteering
COVID-19 resulted in the widespread closure of retail and community spaces and activities – places where many Salvation Army volunteers serve. However, many have continued helping support some of the most vulnerable members in our communities.
If you would like to learn more about volunteering with The Salvation Army, please visit the Volunteer with us page.