Morley prayers making a world of difference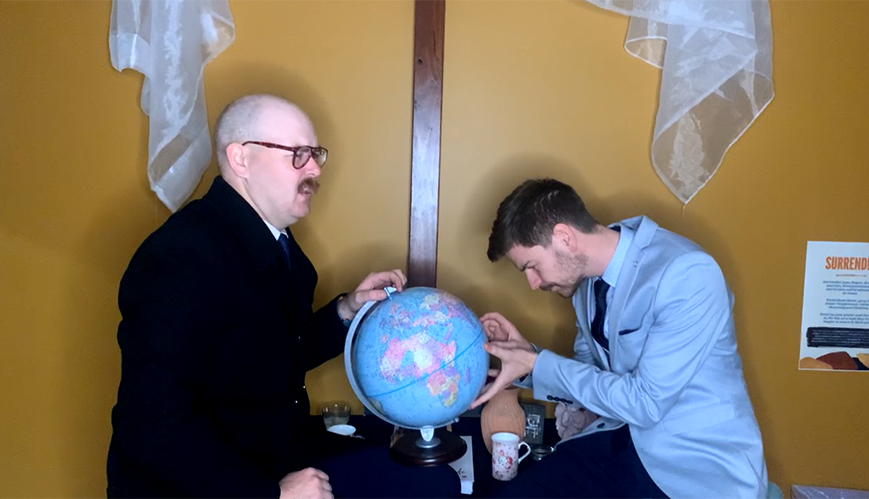 Morley prayers making a world of difference
15 September 2021
Youth minister Davis Bode and youth leader Jonathan Kop pray for the world during a live web chat, held as part of Morley Corps' 24/7 prayer initiative.
By Jessica Morris
When Morley Corps Officers Captains Jo and Peter Brookshaw heard that the Australia Territory was launching a national prayer campaign, they decided to jump on board.
In an audacious leap of faith, they invited the corps in Perth's north-eastern suburbs to participate in a 24/7 prayer roster for three consecutive weeks. This would be a tall order for any church, but through the combined efforts of their congregation, the Brookshaws have seen miraculous results.
People of all ages participated in Morley's 24/7 prayer initiative, either attending the corps 'Prayer Room' or praying from home.
"One of our prayers was that God would awaken us to the missional potential in our community. We wanted to get out of our comfort zone. So, we've been praying, and all of a sudden, things are opening up," said Jo.
Perhaps the first miracle was how corps members got actively involved in the three-week prayer initiative, which concluded last Sunday. After refurbishing an unused room as the designated 'Prayer Room', people of all ages stepped up, booking in times online. Their participation echoed the multigeneration heart of Morley Corps as they contended for every facet of their community to experience Jesus.
"We explained to the church that this wasn't about legalism and making sure we pray on time every hour. There's so much going on in the world, so why don't [we] spend some time seeking God and build resilience?" said Peter.
Each week, prayer was centred on the Army's national campaign ­– one in heart and mind, one in purpose and mission, and one in unity and reconciliation. And corps members were creative in how they prayed – writing, creating, meditating and anointing the building.
"One Sunday, 25 people went around our building with little bottles of oil, and we prayed over [and anointed] every room – even toilets, storerooms, and the office spaces," said Jo.
Since then, they have seen relationships reconciled, new people attend church, and others have experienced visions, dreams and supernatural peace. The wider community also participated through 'prayer boxes' that were distributed to Salvos Stores outlets in the city.
"To even drop off a prayer box and meet volunteers ... it's been wonderful," said Jo. "The kids from church decorated the boxes, and it's amazing sharing our ministry in that environment."
Founder William Booth once said that prayer is "fervent, effectual, untiring wrestling with God". After three weeks of intense prayer, met by Spirit-fuelled action, Morley Corps knows God is doing something new in their midst. After all, as Peter says, "prayer is the launch pad of ministry".