60 Second Verdict: The Girl in the Spider's Web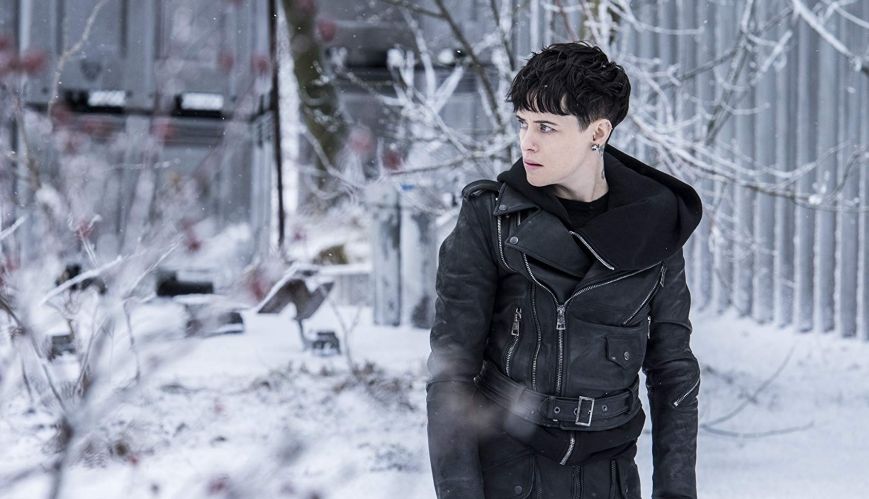 60 Second Verdict: The Girl in the Spider's Web
17 November 2018
Claire Foy convincingly plays popular anti-heroine Lisbeth Salander in The Girl in the Spider's Web.
By Ben McEachen
Lisbeth Salander (Claire Foy) is a super hacker who crusades against men who abuse women. This leather-clad vigilante is approached by a desperate inventor (Stephen Merchant) who wants her to steal back his operating system that can control the world's nuclear launch codes. Receiving some help from estranged mate and investigative journalist Mikael Blomkvist (Sverrir Gudnason), Salander comes up against American cyber security agent Ed (Lakeith Stanfield) and an ongoing family conspiracy, involving Lisbeth's sister Camilla.
WHAT'S GOOD
This underwhelming reboot of an acclaimed trilogy did well to get Claire Foy aboard to play the girl with the dragon tattoo. Foy is best known – and beloved by audiences - for being Queen Elizabeth in The Crown on Netflix. She transforms convincingly into popular anti-heroine Lisbeth. Surrounded by perpetually grey Scandinavian locations, Foy is suitably broody and unstoppable as this solo warrior. Fans of this Salander series will note that the dark themes of violence against women, and corrupt cover-ups, remain in this Web. However, they're about as deep as topsoil …..for what turns out to be an average action film that forgot its meant to be thrilling drama.
WHAT'S NOT
Although its rich in back story and complicated characters, the latest edition to the Girl with the Dragon Tattoo franchise is disappointingly one-dimensional. Rather than be a bold or poignant missile into our post-#MeToo world, Spider's Web turns Lisbeth into James Bond. She's always 55 steps ahead of everyone, has a gizmo for any occasion and apparently feels no pain – even when leaping out of tall buildings or fighting blokes. The storyline is a mild tale of international cyber warfare, filled out with cool character actors (Lakeith Stanfield is so great, yet so wasted here) who have little to do but chase each other about. Lisbeth's closest ally Blomkvist is reduced to being a convenient plot device, not an actual person, and the Salander sisters' storyline threatens to tear at our hearts … but steadily disappoints with its undercooked trauma.
SPIRITUALLY SPEAKING
Foy fares fine as Lisbeth but she's the star of lightweight angst. The Girl in the Spider's Web has so many elements which might have struck at our core but depth of emotion or insight is exchanged for spy movie clichés. As the finale approaches, the grenade of forgiveness is tossed in. Excellent. What a fitting and terribly difficult concept for the girl with the dragon tattoo. Given how Lisbeth is driven by anger and vengeance sparked by past wrongs, it would have been nice to see her do battle with letting go. But the emotional and spiritual toll of being able to do that only generates the weight of a cobweb easily brushed aside. I was really hoping for more exploration of what it might mean to forgive, or what people might need to do to seek forgiveness from others. Or even why forgiveness is so important to ending the sorts of violent cycles which this film franchise is founded upon. Such an investigation might have lifted Spider's Web out of its superficial handling of painful elements.
Watch another 60 Second Verdict.