Book review: Lasting treasure by Ian Southwell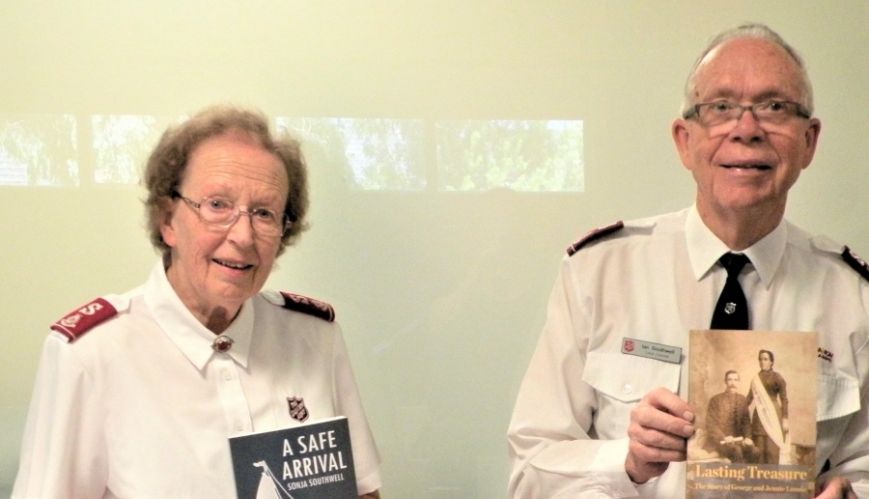 Book review: Lasting treasure by Ian Southwell
22 June 2019
Ian Southwell launches Lasting Treasure earlier this year alongside wife Sonya, who launched her own book A Safe Arrival on the same day.
Reviewed by Major Donna Bryan
Lieutenant-Colonel Ian Southwell has produced another excellent volume to add to his growing number of published books.
This time it is a family history – and not only for the descendants of Majors George and Jennie Lonnie, who happen to be Ian's maternal grandparents.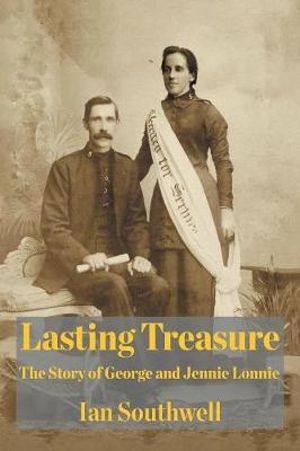 The Lonnies were a remarkable Salvation Army officer couple in the early days of The Salvation Army in Australia.
Obedient to the call of God on their lives, they made sacrifices that are almost unbelievable for 21st century Salvationists, and certainly incomprehensible to many in our modern society.
Some of the events recorded brought tears to my eyes, especially those associated with caring for children in very difficult, almost primitive, living conditions.
I very much enjoyed reading this history book because I relish detailed and factual accounts of the past, particularly biographies.
The thorough research was evident, but it didn't overpower the story of two faithful Australian Salvation Army pioneers.
The miracle of answered prayer was clearly demonstrated in the many achievements of George and Jennie for the Kingdom of God.
I recommend reading this book, as it will challenge your own dedication and devotion to Christ when we live in an era that has so many 'creature comforts'.
The book is available at Melbourne Salvation Army Supplies (1800 100 018) or at commerce.salvationarmy.org.au
Read the review of Sonya Southwell's A Safe Arrival.