Book review: SHE by Jenn Gibbs
Book review: SHE by Jenn Gibbs
18 May 2019
Jenn Gibbs, the author of SHE, invites readers to discover common ground with women whose lives of faith are recounted in the Bible.
Reviewed by Jessica Morris
It's fair to say that since Eve ate the forbidden fruit in the Garden of Eden, there has been contention about the role of women in society and the Church.
And while The Salvation Army has been progressive in gender equity, there are still different trains of thought about the Bible's stance on women. After all, one only has to read Paul's take on women submitting to their husbands and wearing a head covering to realise that people are going to interpret these verses with radical difference.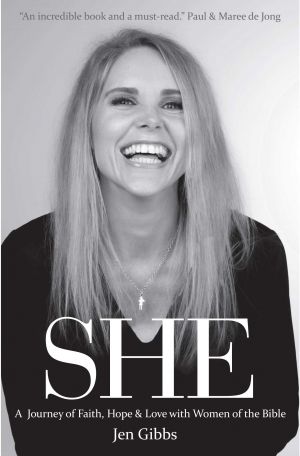 Enter Jen Gibbs' award-winning book SHE – A Journey of Faith, Hope and Love with Women of the Bible. After growing up in The Salvation Army, the New Zealander has a valuable and poignant view on what the Bible says about women.
And by delving into key women in the Bible, from Mary the mother of Jesus, to Jael who infamously put a tent peg through Sisera's head and delivered Israel, she explores the pivotal role females have played in history and in God's plan.
Gibbs has a terrific understanding of the cultural and historical context of these women, and by narrating their stories parallel to scripture and her own experiences, we immediately see God's marvellous love and call upon us.
Simultaneously highlighting these women under the concepts of faith, hope, and love, we are also given practical tools to apply teaching to our own lives, and each chapter closes with a reflection and action points.
In cases where women have been victimised or were subject to the misogyny and oppression of the day, Gibbs unpacks how God empowered women and shows in speech and action that Christ was (for lack of a better term on my part) a feminist, while on Earth – ignoring social protocols, socialising and identifying with females, releasing them from sin and social convention, and making them key leaders in his ministry.
Despite the depth of its contents, SHE is an enjoyable and easy read. Gibbs' personal accounts of her revelation of God, her life in The Salvation Army and experiences in the Church make it relatable. And, somehow, she helps you find common ground with women who lived thousands of years ago – many who aren't even named.
This is an essential read for anyone wanting to learn more about gender equity and it's Biblical context.
Available now at Koorong, on Amazon and at JenGibbs.com.