Movie review: The House with the clock in it's walls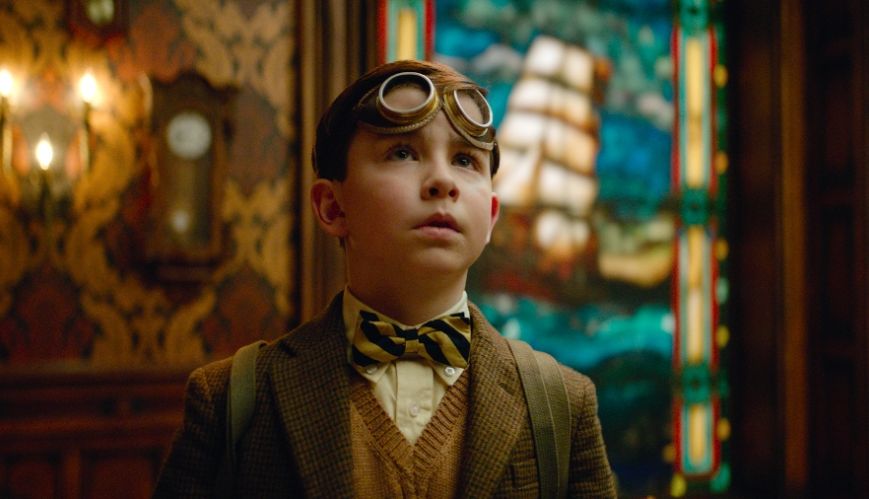 Movie review: The House with the clock in it's walls
29 September 2018
Owen Vaccaro takes the lead role as Lewis in The House with a Clock in it's Walls.
By Mark Hadley
Amblin entertainment has brought together Cate Blanchett and Jack Black to breathe cinematic life into the best-selling novel by John Bellairs.
But The House With The Clock In Its Walls is ticking off concepts that should have every parent concerned. Set in the 1950s, the story centres on Lewis, a bookish boy played by Owen Vaccaro.
Lewis has recently lost both of his parents in an accident and goes to live with his uncle Jonathan (Black) in a rickety house that's supposed to be haunted. As it turns out, Jonathan is a warlock and the house is a magical relic animated by arcane powers. The boy also meets Mrs Zimmerman (Blanchett), who is herself a powerful white witch.
Both are consumed with finding a clock hidden somewhere in the house by its previous owner. That evil sorcerer's "Doomsday" device is ticking down to humanity's annihilation – unless Lewis and his friends can find it first!
The producers have pitched it as a family movie, but here's four key ideas from the film you'll want to consider more carefully:
1. Good is up for grabs.
Lewis asks his uncle, "Are you a good warlock, or a bad warlock?" His uncle replies, "That depends on what you mean by good ..."
It's a reasonable question, but one which Uncle Jonathan bats aside with a discussion about how good he is. The movie avoids any consideration of whether or not there is anything inherently wrong with the activities we choose, and instead focuses on what we choose to do with them. According to that logic, it's okay to be a sadist, so long as you're a good sadist.
2. You can't help what you like.
Uncle Jonathan tells his nephew why his family never heard from him. "My father didn't really like magic," he says, "and he certainly didn't like me messing around with it."
Let's consider what this says about a parent's responsibility. Uncle Jonathan assures Lewis that he wasn't born a warlock; he chose this direction, despite his father's opposition. Does that mean that right-thinking parents will support a child's interests no matter where they turn?
3. Parents are naturally terrified.
Uncle Jonathan's problems dealing with Lewis stem from his fear that he doesn't know how to raise a child.
However, Mrs Zimmerman rebukes his "cowardice" with a startling declaration: "Having a child means being scared for them 24-7, and doing it anyway! That's the whole job description!" She suggests that not knowing what to do is the natural state of every parent, and he should reconcile himself to fear.
But is that really true? Parents are often gripped with their own inadequacy, but that isn't the same as saying they're fearfully ignorant. Christians, for one, have quite clear instructions on how to parent, and the Bible promises peace for those who trust its wisdom.
4. Judgment day is under your control.
The film's plot races towards a climax identified by a particular Greek symbol. "The omega!" Uncle Jonathan exclaims. "In early Christianity it represents Judgment Day!"
But of course "judgment" is neatly averted with just the right amount of luck and Lewis' determination to be, "Indomitable!" But do we really want children to see judgment is an outdated bogeyman that heroes can upend?
And doesn't our very concept of justice rely on the idea that evil will be judged? Much better to assure them that Judgment Day is something we can actually look forward to: "For we must all appear before the judgment seat of Christ, so that each of us may receive what is due us for the things done while in the body, whether good or bad" (2 Corinthians 5:10).
Watch the 60 Second Verdict on The House With The Clock In Its Walls.