60 Second Verdict: The House With The Clock In Its Walls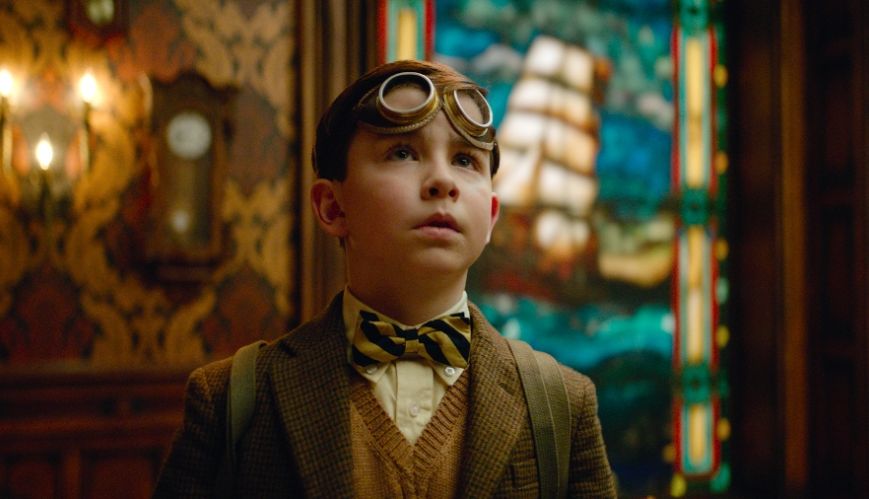 60 Second Verdict: The House With The Clock In Its Walls
29 September 2018
Owen Vaccaro takes the lead role as Lewis in The House with a Clock in it's Walls.
By Mark Hadley
Set in the 1950s, the story centres on Lewis, a bookish boy played by Owen Vaccaro. Lewis has recently lost both of his parents in an accident and goes to live with his uncle Jonathan (Jack Black) in a rickety house that's supposed to be haunted.
As it turns out, Jonathan is a warlock and the house is a magical relic animated by arcane powers. The boy also meets Mrs Zimmerman (Cate Blanchett), who is herself a powerful white witch. Both are consumed with finding a clock hidden somewhere in the house by its previous owner.
WHAT'S GOOD
The House With The Clock In Its Walls is a creative storyline that's backed by all the special effects and star-power you would expect from a Steven Spielberg production.
WHAT'S NOT
It feels very much like the Goosebumps movie though, it's quite a bit more horrific and unlikely to be suitable for younger viewers. There's also a dash of Harry Potter thrown in, though the characters are nowhere near as memorable.
SPIRITUALLY SPEAKING
The movie avoids any consideration of whether or not there is anything inherently wrong with the activities we choose, and instead focuses on what we choose to do with them. So it's ok to be a warlock, so long as you're a good one. The film also races towards a conclusive encounter with the Bible's 'Judgement Day', but this ancient bogeyman is avoided by luck and determination. Is that how we want kids to see God's judgement, though?
Read more from Mark Hadley on The House With The Clock In Its Walls.
Read another 60 Second Verdict.