The Most Misunderstood Women of the Bible by Mary DeMuth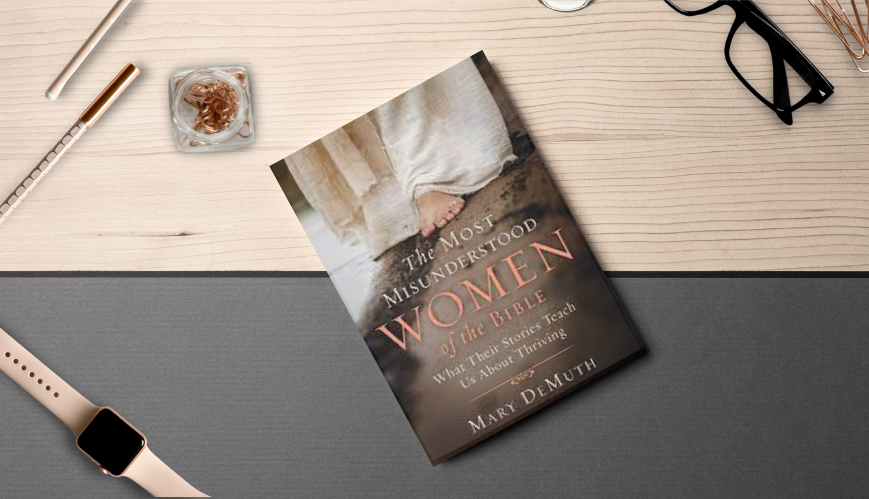 The Most Misunderstood Women of the Bible by Mary DeMuth
2 August 2022
Mary DeMuth uses culture and context to humanise the most misunderstood women of the Bible, including Hagar, Tamar and Bathsheeba.
Reviewed by Jessica Morris
There are plenty of lies we have believed about women in the Bible. For instance, the Scriptures never state that Mary Magdalene was a sex worker, while it clearly emphasises that Rahab was. And Bathsheeba, the mother of Solomon, was not promiscuous, but a woman raped by a power-hungry King David. These were all truths I was reminded of in Mary DeMuth's The Most Misunderstood Women of the Bible: What Their Stories Teach Us About Thriving.
The Bible is filled with heroes and villains – and far too often the contribution of women has been overlooked or vilified. DeMuth is on a mission to change this, deep-diving into the incredible lives of 11 women from the Bible. Cleverly, she articulates a fictionalised version of each woman's life – based on Scripture but uses her cultural knowledge to emphasise the dignity and humanity of each woman.
DeMuth keeps them from becoming tokens in stories, to fellow women who have lived through rejection, grief, abuse, displacement and persecution. In doing so, she shows how we can experience Jehovah El Roi – the God who sees.
Starting with Eve (who wasn't alone when she ate the forbidden fruit) and making her way through Hagar, Leah, Rehab, Naomi, Bathsheba, Tamar, Proverbs' 31 women, Mary Magdala and Phoebe, we are given new eyes and new compassion for women who have been written off throughout history.
Our God created woman in his own image and has been meeting and ministering to us since the days of Eden. This book is a thought-provoking and expertly researched take on how we can better understand the heart of God for women then and now.
While written for a female audience, this book is also important reading for anyone. It will push us to become more equitable, challenging our thoughts, belief and actions about power, patriarchy and leadership.
The Most Misunderstood Women of the Bible is available now.