Words of Life: The Art of Prayer
Words of Life: The Art of Prayer
30 August 2016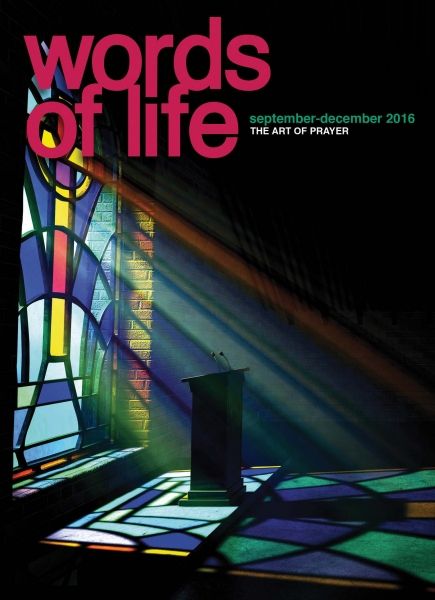 In the 2016 September to December edition of Words of Life, author Major Beverly Ivany says prayer does not require great skill or sophistication. Rather, prayer comes from the heart. The Art of Prayer is the theme for the latest edition of Words of Life, a day-by-day devotional e-book.
This e-book features prayers from Christian leaders in the Bible. "We begin by looking at a few prayers voiced by God's people in his Word," said Major Ivany in the devotional's foreword. "May they not just inspire us but cause us to reflect upon our own lives and the unique situations in which we find ourselves."
Starting in the Old Testament, the devotional looks at the book of Jeremiah, followed by Lamentations. Readers will then be inspired by the Bible's minor prophets who heavily relied on prayer in their ministry, including Hosea, Obadiah, Nahum and Zechariah. In the New Testament, readers will find prayer at work in Paul's writings to the Ephesians and the Thessalonians. In a letter to the Hebrews, readers are witnesses to the prayers of the author, who reached out to other believers.
This edition's guest writers include retired Salvation Army officers, General Paul Radar and Commissioner Kay Radar, who lead readers through the Advent season. On Saturdays, the devotional draws upon a Psalm or verses from Proverbs, while Sundays offer inspiration from The Salvation Army's song book. The Kindle edition of Words of Life can be purchased for $6 at amazon.com.au or as an e-book for $5.70 from Kobo books. Go to store.kobobooks.com