Red Shield Appeal gains high-profile support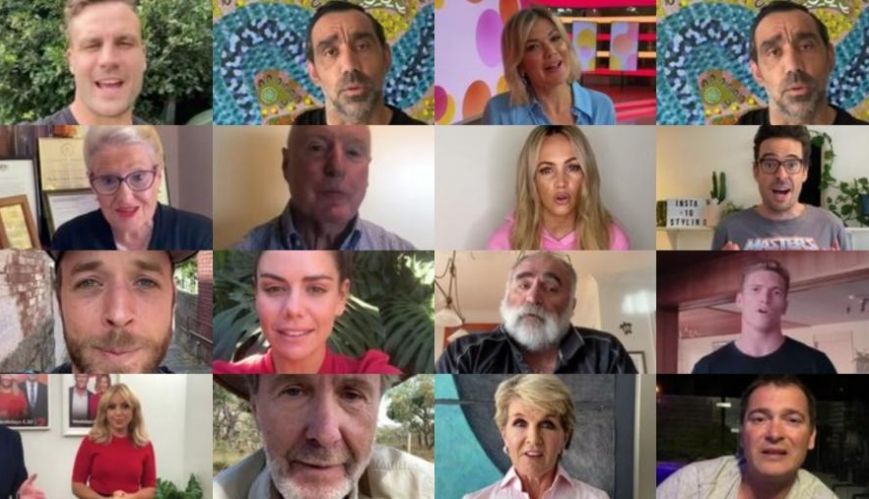 Red Shield Appeal gains high-profile support
High-profile Australians are getting behind The Salvation Army 2020 Red Shield Appeal.
By Lauren Martin
More than 70 high-profile Australians are backing The Salvation Army's 2020 'digital' Red Shield Appeal through video promotion and other support.
Actors, musicians, sportspeople, media personalities, well-known chefs and comedians have been recruited to talk about this year's Red Shield Appeal and the increase in community needs being experienced by The Salvation Army due to the COVID-19 pandemic.
Cricket great Merv Hughes joins Australian cricket coach Justin Langer and international players Nathan Lyon, Pat Cummins and Tim Paine in a video (filmed separately due to social-distancing regulations).
Others teaming up to support the Salvos include comedian Adam Hill and Russell Coight (Glenn Robbins) as well as cast members from Channel Seven's Home and Away.
On his video-clip, Justin says, "The Salvos are on the front line every day, caring for Aussies in need. Please dig deep and support the Salvos, look out for your mates and if you need a hand – reach out to the Salvos."
John McNally, from The Salvation Army media relations team, said he had been overwhelmed by the positive response to requests for assistance.
"Some of these celebrities are getting many requests per week," he said, adding that there were "several high profile people who have never engaged with The Salvation Army before, and are now supporting us.
"We hope these videos will reach a whole range of new audiences for us to showcase the work that we're doing ... so that people know who we are and also where to turn to if they need a hand."
The video endorsements will be promoted through The Salvation Army's social media channels and will be available for corps and missions to use to promote their local Red Shield Appeal campaigns on the 'digital doorknock' platform. 
Be sure to keep an eye out over the next four weeks to see some of Australia's most famous faces supporting this year's Red Shield Appeal.