Just Brass hits the right note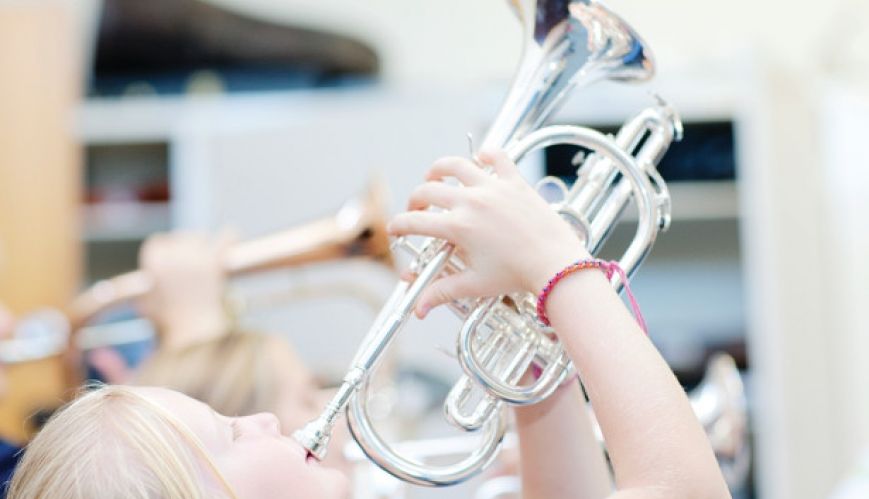 Just Brass hits the right note
27 June 2016
When Salvationist brothers John and David Collinson started the Just Brass program in 2010, they had no large-scale vision. David, the corps officer at South Barwon in Geelong at the time, and John, were just reaching out to the local community with the skills they had – playing brass instruments.
"At the time, the corps senior band had 15 members and we had another 18 instruments in the cupboard," John remembers. "My wife, a social worker, had started working at Whittington Public School and I was doing some voluntary music teaching there and realised there was a need."
The brothers turned to what they knew – brass music.
"David had been a music teacher before he was an officer and I had grown up playing brass, so we knew the systems needed to set up a program."
When 35 kids and parents turned up to the information meeting, the brothers knew they were on to something – and they were going to need more instruments!
Five years later, the Just Brass program has spread to 12 corps working with local schools in four Australian states and a New Zealand corps, and has begun to gather interest in other overseas locations. John has another 20 corps across Australia who have expressed interest in making Just Brass a part of their outreach. He has even more schools.
"It's not just the type of music we're offering, it's a program that is fun, engaging and where kids make friends. And the program works for the schools because they want partnerships that support their kids."
John, who works four days a week as Territorial Just Brass Consultant, says he still has no grand plans for Just Brass; he simply wants to see corps reach out to disadvantaged young people with compassion and care – so they can reach their potential – and experience Jesus.
"I believe passionately that this is right where the Army should be."
John Collinson, Deputy Bandmaster of Melbourne Staff Band, will be in Sydney on 18 July, presenting the latest music from the Southern Territory, conducting the Sydney Salvation Brass. The night, which begins at 7pm at Blacktown City Corps will include stories from the Just Brass program and a Q&A on starting a program in a local corps.