Connection is the key at new Gold Coast Salvos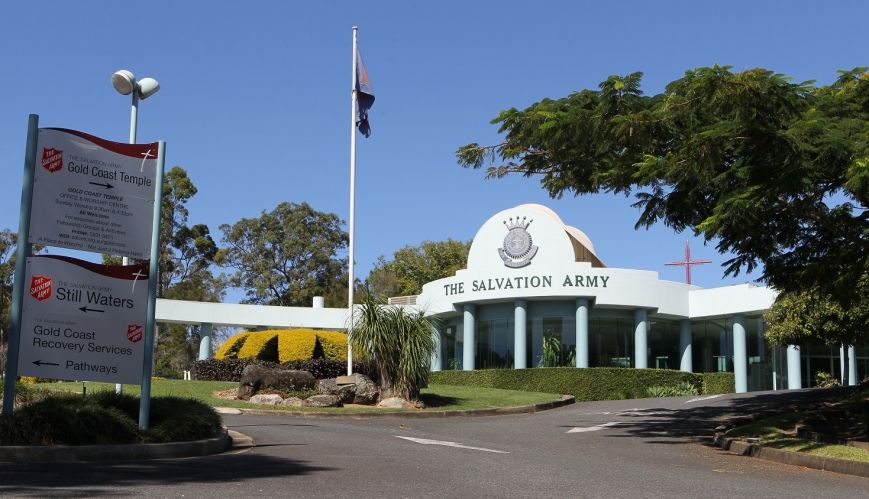 Connection is the key at new Gold Coast Salvos
1 May 2018
"We are definitely better when we work together," said Lieutenant-Colonel David Godkin, Queensland Divisional Commander, at the launch of "Gold Coast Salvos" on 26 April.
"We are all about the delivery of holistic ministry that reaches people physically, emotionally, mentally and spiritually. It's a reflection of our national vision statement and what we are celebrating here today."
Major Rick Hoffmann, Lieut-Colonel David Godkin, and Major Cathy Rogerson at the launch.
Gold Coast Salvos is the name of the combined Salvation Army expressions, ministries and services now available at the Army's Southport site, just north of Surfers Paradise.

It comprises the Gold Coast Temple Corps, Still Waters (crisis and temporary accommodation for women and children), Moneycare, Doorways services and case worker, and Pathways.

Formerly known as "Turning Point", Pathways is the assessment and referral point for The Salvation Army's Gold Coast Recovery Services Centre (Fairhaven).

Also on site is a transition house for clients who have graduated from Fairhaven and are integrating back into community.

Gerard Byrne (pictured right), The Salvation Army's Operations Manager (Recovery Services), spoke about the Gold Coast Salvos being a "more responsive service linked by a common mission".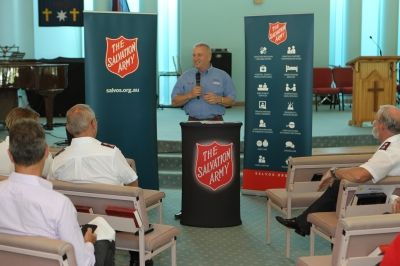 "This is what drives us; we want to be the absolute best and most comprehensive service we can be," he said.

"The people who come to us not only have complex needs, but multiple complex needs, and our better access to a range of services, and to each other, can help us meet those needs now and into the future.

"It's a hub and spoke approach."

Mona Nielsen, Regional Manager Accommodation and Housing Services Greater Brisbane South, shared that the "one-stop shop" approach is already linking clients to the different services they need.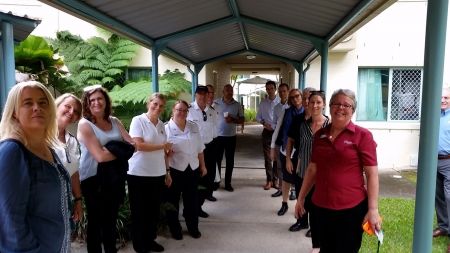 Mona Nielsen leads a tour of Still Waters as part of the launch.
"The women who access Still Waters can now easily connect to Pathways, Doorways and Moneycare, and vice versa," she said. "Everyone is linked to the corps. It's all about connection.

"It's endless, what we can do on this one site, and we are talking about other potential opportunities into the future."

Leaders from Queensland Divisional Headquarters and Salvation Army expressions in the area, other stakeholders and local Salvationists attended the launch.