Christmas concert a gift for all generations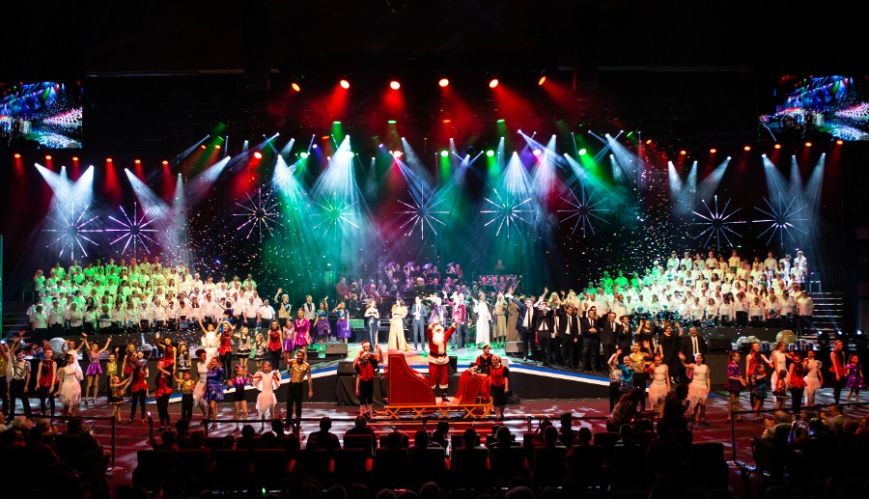 Christmas concert a gift for all generations
1 December 2018
The 'Our Christmas Gift' concert at Still Others enthralled children through to grandparents with a true celebration of the festive season. Photos: Matt Holliday.
By Simone Worthing and Lauren Martin
"I enjoyed the fireworks and I liked the songs and I also liked Santa and the camels and stuff," said eight-year-old Jake Martin from Helensburgh Salvos in NSW.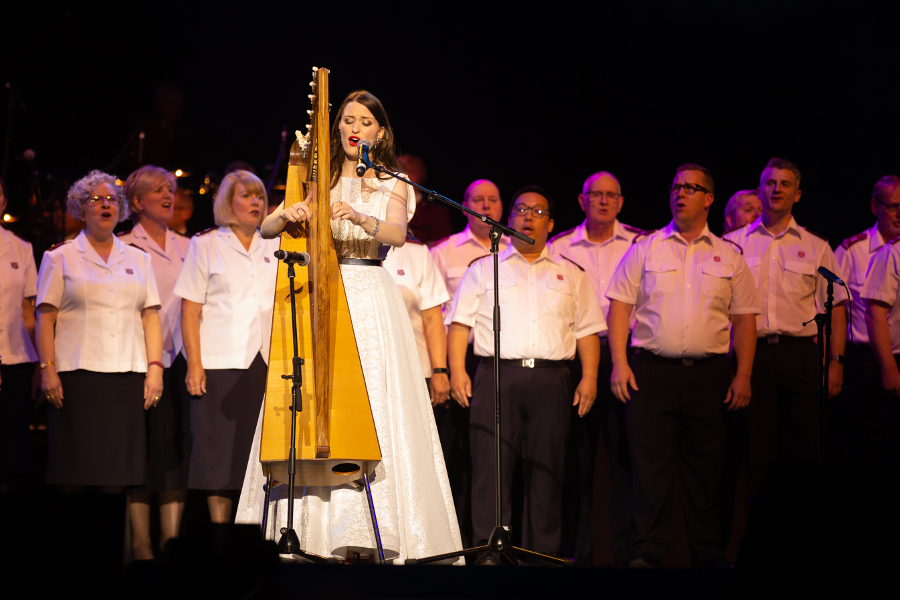 Caitlyn Lupis, 13, from Bonnells Bay Corps in NSW said her favourite part was the 3d Arts performance of Deck the Halls, Jingle Bells and We Wish you a Merry Christmas. "It was really good, I enjoyed it all," she said.
"Absolutely beautiful, wonderful ... I just loved the whole thing, what they did with the animals was just wonderful," said grandparent Enid Simpson from Seymour Corps in Melbourne.
The Our Christmas Gift concert, held this afternoon (2.30pm) and evening (7.30pm), certainly appealed to all generations as it focused on connecting everyone to the hope, spirit and true meaning of Christmas.
The annual concert is an opportunity for The Salvation Army to say thank you to the many people who engage with the movement and its people in various ways throughout the year.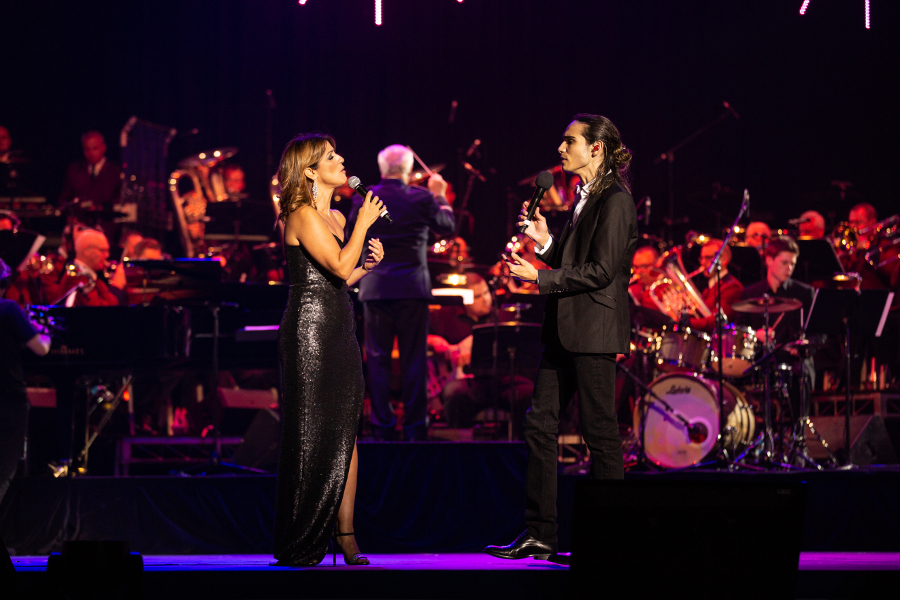 Special guests included one of Australia's most versatile and talented entertainers and a long-time supporter of The Salvation Army, Silvie Paladino (pictured right singing with Isaiah).
She was joined on stage by multi-instrumentalist James Morrison, singer/songwriter and harpist Alana Conway, successful young singer Isaiah, the 3d Arts Company, and The Salvation Army Melbourne Staff Band and Christmas Choir.
This family concert spectacular featured carols, entertainment, and music to bring the joy of Christmas and the message of the love and grace of Jesus to all who attended from the local community and beyond.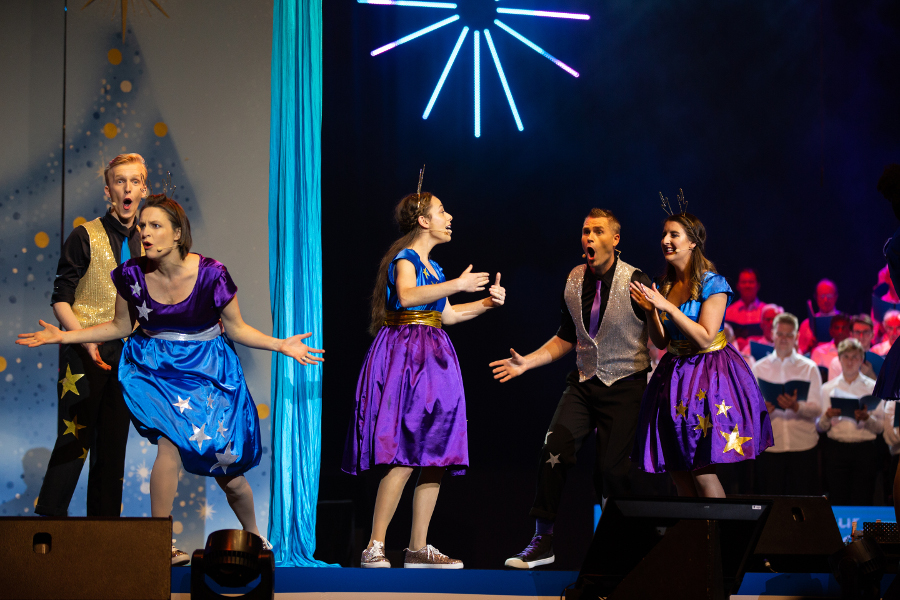 Silvie set the scene for the spectacular and unexpected, arriving on stage in a horse-drawn carriage.
"They call me 'Queen of Carols' [Carols by Candlelight], and I felt like a queen in that carriage," she said.
Joined by the Christmas Choir, Silvie sang some of Australia's best-loved carols, as the audience waved multi-coloured battery-operated candles.
Alana followed, singing carols and Never Enough from the movie The Greatest Showman – much to the crowd's delight!
Santa put in an appearance, the grace and strength of a ribbon acrobat enthralled the audience, and dancers added to the energy and creativity of the night – all on the ever-changing stage and under the spectacular lighting effects.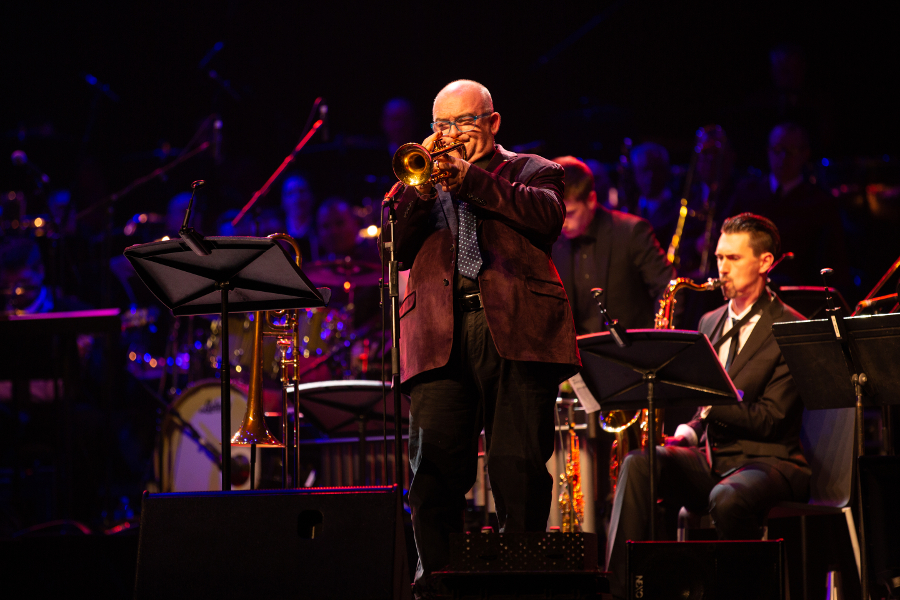 James Morrison (pictured right) and the Salvo Big Band didn't disappoint, with the virtuoso obviously enjoying himself as he performed.
The finale, "The Story" featuring James and Silvie, was only eclipsed by the arrival of "Mary" riding a real donkey, shepherds with sheep and three wise men riding camels as the context of Jesus' birth was dramatically enacted.
"It was just a great celebration," said Lieutenant Jacqueline Gluyas.
"Me and my family loved it; it was really good, something different to what I'd seen before."