Salvos secure drought relief grant from government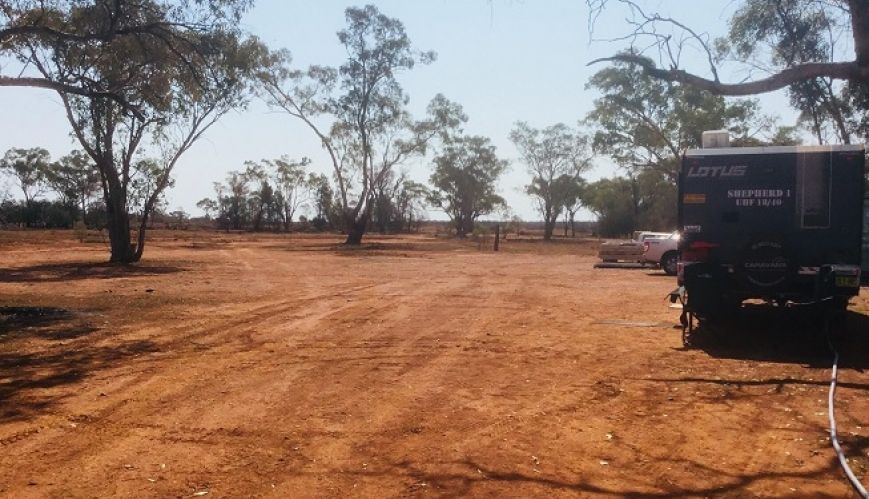 Salvos secure drought relief grant from government
19 December 2018
"Shepherd 1", The Salvation Army rural chaplain campervan being used by NSW Central West rural chaplains, Captains Jon and Leah Belmonte as they travel to remote properties to support farmers during the drought.
By Lauren Martin
The Salvation Army is one of three charity organisations to receive a share of $30 million from the Federal Government to provide assistance to people in rural areas who are facing hardship during the drought.
St Vincent de Paul Society and Rotary Australia World Community Service are the two other beneficiaries of the Government's $30 million Drought Community Support Initiative.
In announcing the grant, the Minister for Regional Services and Nationals Senator for Victoria, Bridget McKenzie, said the funding would go to communities across parts of drought-hit Australia to provide immediate assistance to farmers, farm workers and farm contractors suppliers. 
"I am pleased to confirm the $30 million Drought Community Support Initiative is up and running," Senator McKenzie said. "It will provide immediate assistance to at least 10,000 farming households facing hardship because of the drought.
"Practical support of up to $3000 per household, including up to $2000 to help pay the bills and $1000 in vouchers, will be welcome relief this Christmas."
Senator McKenzie said the three charity organisations were chosen because they were already on the ground in drought regions and were best suited to deliver this assistance immediately on behalf of the government.
The Salvation Army has welcomed the funding, with Australia Territory Secretary for Mission, Lieutenant-Colonel Lyn Edge, saying, "We, as an organisation, are in a good position to accept this funding and have the networks in place to be able to deliver it.
 
"We already have a response in New South Wales and Queensland, and we are now able to upscale that response in Victoria and South Australia."
 
Rural and remote Salvation Army officers and personnel in these states will be tasked to deliver drought assistance. A phone line that has been available to drought-affected people affected in NSW and Queensland, will also be opened up to Victoria and South Australia. 
 
"We welcome the fact that this announcement recognises the needs of communities being broader than just farmers – whole communities are impacted," said Lieut-Colonel Edge.
"The businesses need to be there for when business returns. It's not just for the fodder for the stock, it's also for towns and communities that are impacted by the drought."
 
The Salvation Army has been supporting people in rural and regional Australia for more than 100 years, through its rural chaplaincy network, corps officers, employees and volunteers located in the bush. When the drought hit, these Army services/people were already on the ground and able to increase support to those in need as assistance arrived.
NSW rural chaplains, Captains Dianne and Rusty Lawson, recently spoke at a donor thank-you breakfast and luncheon, telling those gathered that people in the bush are facing a tough Christmas. 
 
"Some don't really have the money to have a proper Christmas meal," said Rusty. "We've been able to provide some Christmas cheer in the form of gift cards, but for most of them Christmas Day will be another day of toil – another day where they do the endless task of feeding stock.
"And this is the food basket of Australia that we're talking about. So this drought not only affects our farming families but it affects each and every one of us long term as well."
 
Anyone affected by drought can get more information on how to get help at salvos.org.au/drought. People who have received assistance from The Salvation Army previously are welcome to apply for the new funding.
 
Read Captain Rusty Lawson's full Viewpoint on Christmas in the bush here.